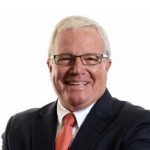 MARTINEZ, Calif. – Martinez Mayor Rob Schroder was assaulted Thursday afternoon in front of his insurance business on Main Street in Martinez.
Reached Thursday evening Schroder said, "I'm OK. Just a bit shook, but I'm fine."
At 3:21 p.m., Martinez Police Department officers responded to 653 Main St. on a report of the mayor being accosted by a male subject, later identified as Elijah 'Eli' Dominguez, 27- years-old, from Martinez, according to a statement from MPD Lt. Mike Estanol.
As officers were responding, a passerby intervened. When the officers arrived Dominguez and the unnamed citizen were on the ground in a struggle. Officers attempted to take Dominguez into custody, however he began fighting with the officers.
Dominguez, who told Schroder he was making a citizen's arrest of the mayor, was taken into custody and later booked into the Martinez Detention Facility according to Estanol.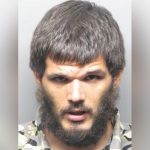 "He was biting and kicking," Schroder said of the suspect, who allegedly bit a sergeant's hand and the hand of the citizen's who tried to stop him.
As officers tried apprehending him, the suspect yelled, "I'm going to be back," Schroder said.
The sergeant was treated at a local hospital and his injuries are non-life threatening. The investigation is still ongoing.
Danny Chappa was the Good Samaritan who intervened, helping thwart the attack on Schroder. Chappa suffered multiple scratches and was also bit by Dominguez.
Once the incident ended, Schroder said he spoke with the Chappa and thanked him.
According to the East Bay Times Dominguez is charged with felonies of making criminal threats; false imprisonment by violence; resisting an executive officer; and battery with injury on a police officer. Dominguez also faces a misdemeanor charge of battery. He is being held on $500,000 bail and is scheduled to be arraigned Monday morning, the Times reported.
Dominguez has served time for biting a Contra Costa Sheriff's deputy, and he has been known to attempt citizen's arrests on public officials.
Dominguez is regularly in attendance at City Council meetings, frequently speaking at the podium during public comment. At a recent meeting Dominguez told the Council he was going to make a citizen's arrest of councilmembers because he felt his civil rights had been violated.
During a July 2019 Council meeting Dominguez warned the councilmembers if they did not resign, he would initiate a recall and make citizen arrests.