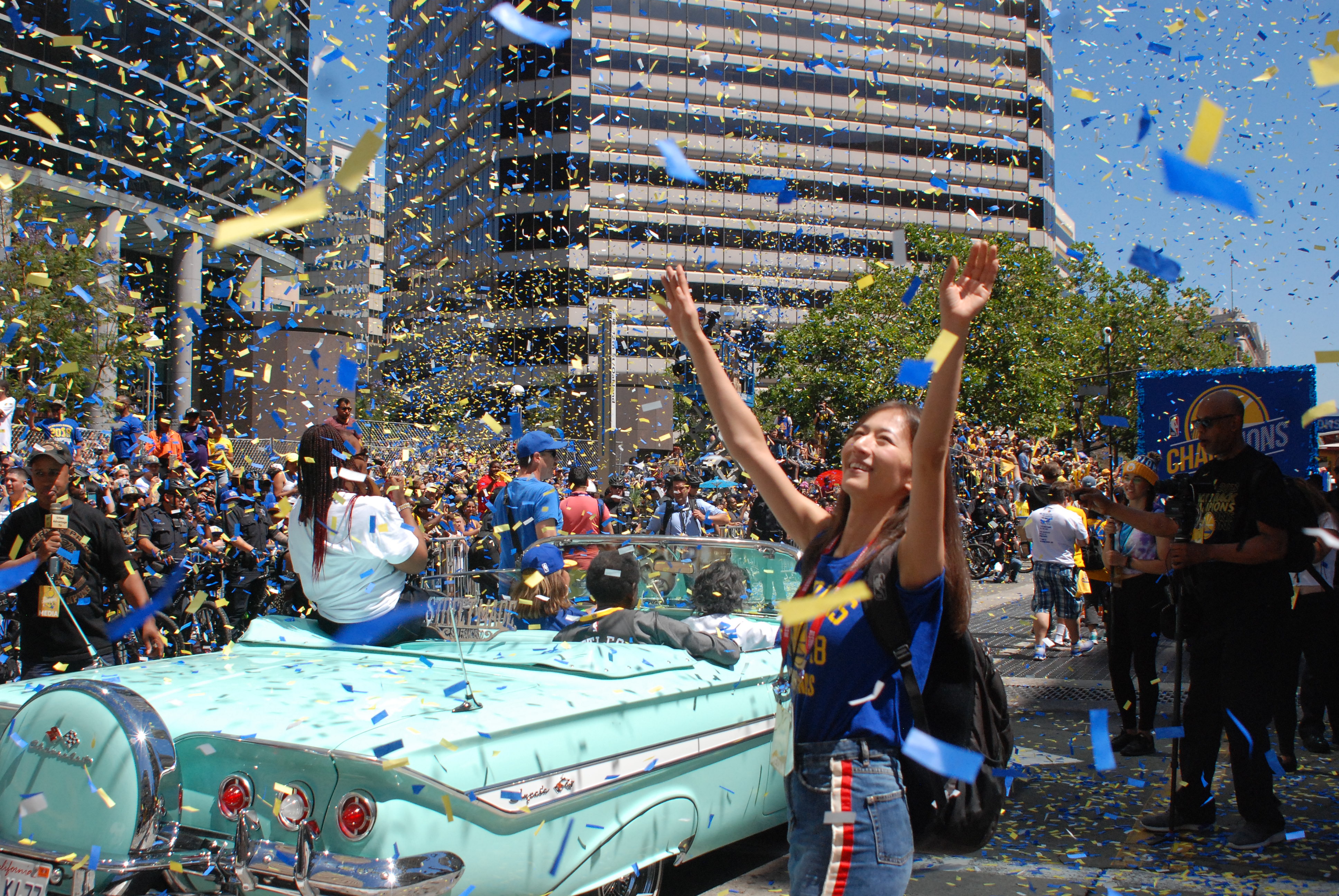 Warriors celebrate third championship in four years with fans
By FELICIA D. PURCELL
Martinez News-Gazette
It was quiet a year for the Warriors, injuries to Stephen Curry and Andre Iguodala and for the first time in four years they went into the postseason without home court advantage.
After sweeping the Cleveland Cavaliers in the NBA Finals the Warriors returned home Saturday to a large crowd at the Oakland Airport and an even larger crowd on Tuesday at their parade.
The crowd wasn't record breaking as in previous years but the crowd was still large and fans got to get more up close and personal this year with an intimate setup with color analyst Bob Fitzgerald introducing the players minus the large jumbotrons and pomp and circumstance.
"We're going to try to get greedy and get some more," said Stephen Curry about winning another ring after going back to back and winning three rings in four years.
It will be an interesting offseason as rumors have already began that the Warriors could trade Klay Thompson or Draymond Green for New Orleans Pelicans Anthony 'The Brow' Davis. Davis is the other big name free agent in addition to LeBron James and Kevin Durant, who swore he'd be around when the new arena was built.
Dub fans would not want their core interrupted, however this is the weaker of the three championship teams. With the imminent retirement of David West it is probable that ZaZa Pachulia won't be back with the team as well as Nick Young, aka Swaggy P. and JaVale McGee.
For now fans can bask in back to back NBA Championships until the free agency frenzy begins on July 1st.
Enjoy the spread of photos from the victory parade.