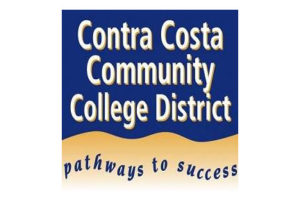 The Contra Costa Community College District will offer free tuition for first-time, full-time students at Contra Cota College, Diablo Valley College and Los Medanos College starting Monday, the first day of the 2018 fall semester, said Erin Brooks, marketing and communications coordinator, in a statement.
According to the announcement, the district will provide free tuition for a full year to students eligible under the "California College Promise," a statewide initiative that underwrites community college tuition.
The California College Promise Program was signed into law by Governor Jerry Brown last October under Assembly Bill 19, which let California's community colleges provide tuition-free education to students.
To qualify, students attending the district's three colleges must be a first-time college student, complete the District's Pledge application, complete the California Dream Act or Free Application for Federal Student Aid (FAFSA), complete an education plan, enroll in and complete a minimum of 12 units and maintain a 2.0 grade point average, the statement said.
However, they don't need to demonstrate financial need or meet income requirements, the announcement said.
The District will cover the $46 per unit enrollment and tuition fee using a combination of College Promise Program money, private donations and other funding sources, the statement said. While the program covers tuition, students are responsible for books, supplies, materials and other non-course expenses.
The program is expected to give more first-time and full-time student the education and skills needed to succeed, the statement said.
"We are very excited to have this opportunity to invest in our students' futures," said Chancellor Fred Wood.
"We hope that many new students will take advantage of this wonderful opportunity to launch their college careers very cost effectively," Wood said. "We are so thankful that the Legislature and Governor understand the great value of community colleges and are making this important investment in our students."