Mary Julia Silvera
Nov. 9, 1919 – Nov. 23, 2018
Resident of Martinez, Calif.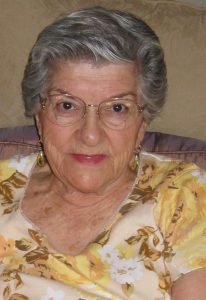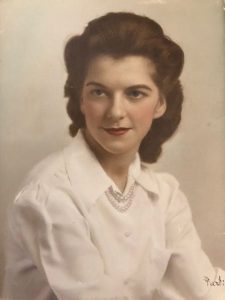 Mary Julia (Santos) Silvera passed away on November 23, 2018, at the age of 99. She was born to Joaquin and Ermelinda Santos in New Bedford, Massachusetts. The family moved to California while the children were young and lived in Oakland.
The oldest of three children, Mary and her siblings helped run the family bakery – Luzitania Baking Co. She graduated from Heald's Business College and enjoyed putting her skills to work in the business sector.
Mary married Tony Silvera and moved to Martinez, where they raised their three daughters – Gale, Julie, and Mary. Mary was a devoted mother and grandmother and loved spending time with her family. She enjoyed volunteering at her daughters' school, and was Secretary of the PTA for many years. Mary loved babysitting and caring for her grandchildren. Her home was always filled with laughter as she taught the kids to garden and enjoy life.
In her later years, Mary was an active member of the Martinez Senior Center. Mary loved making paper butterflies, playing cards, coloring, and visiting with family and friends.
Mary will be dearly missed. Having lost her husband Tony and her brother Jack, Mary is survived by her sister Cecelia Silva, daughters Gale (Gary) Freeman, Julie (Ruben) Lopez, Mary Silvera, her four grandchildren – Christie, Jamie, Shelby, Bradley, and her four great-grandchildren.
Services will be held at Connolly and Taylor Chapel, 4000 Alhambra Avenue, Martinez on Monday, Dec. 3, at 11 a.m.