Raymond Larry Martellacci
April 23, 1936 – April 25, 2018
Resident of Martinez, Calif.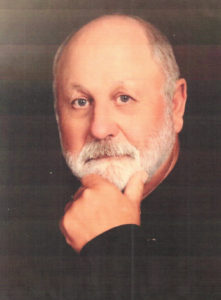 Raymond Martellacci, be­loved husband, uncle, godfather, and friend, passed away at Kaiser, San Francisco. Ray was born in Concord, Calif., but spent the rest of his life in Martinez, Calif., and was a graduate of Alhambra High School, class of "1954."
He was very proud of his Italian heritage. His grandparents, after arriving from Italy, owned the "Martellacci's Grocery & Deli" on Main Street, Martinez, for many years.
Ray worked as a retail clerk. He went to IBM School to learn computer processing, and later went to work for Standard Oil/Chevron. In 1967, along with his dad and brother-in-law, Don DeLuca, Ray opened the Pizza Villa in Martinez. After selling the business in 1971, he went to work for the Martinez School District, where he was the Grounds Supervisor for over 26 years.
Asked to help start the Martinez Bocce Association in 1973, Ray became the first commissioner, and his love for bocce ball began. He played at the championship level and won many trophies and medals.
Ray was a member of the Ligure Club of Oakland. He was a lifetime Parishoner of St. Catherin'es of Siena Parish, and was a member of the Knights of Columbus, "3rd Degree."
He is survived by his wife of 52 years, Marylou, his nieces Janice Palmer (Steve) and Jill Harvey (Steve), his nephew Richard DeLuca (AnaeLia), his great-nephews Sam (Amie), Anthony (Irene), Andrew Calicura, and Steven Harvey, his great-nieces Jessica DeLuca and Allion Harvey, and his four great-great nieces and nephews. He is also survived by his God Children, Alicia Picco, Paul Picco and Andrea Picco.
A viewing will be held on Wednesday, May 2, at 4:30 p.m., followed by a Rosary at 7:30 p.m. A mass of the Christian Burial will be held at 11 a.m. on Thursday, May 3, at St. Catherine of Siena Church in Martinez, with a burial following at Oakmont Memorial Park. Donations may be made to the American Heart Association or St. Catherine's Church.