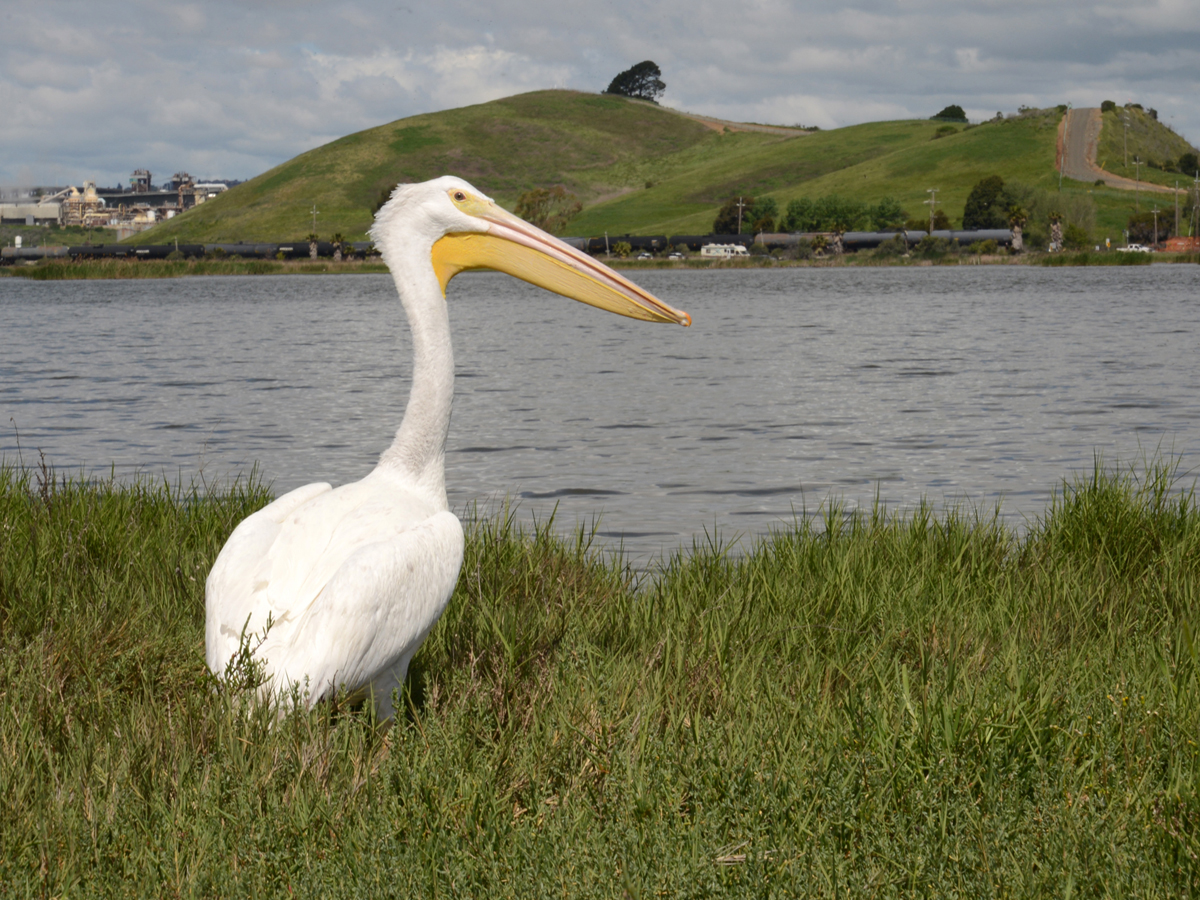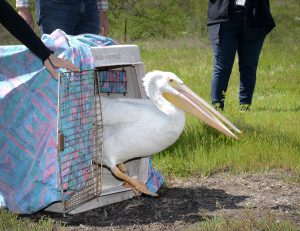 International Bird Rescue (IBR) successfully released a 2-year old male American white pelican to McNabney Marsh.
The pelican was brought to IBF in January and was treated for an illegal gunshot wound to its left wing. The bird was rescued by a hunter who found it wounded in Suisun Marsh. IBF was able to repair and save the wing and the pelican received post-operative and recuperative care at IBR for about 90 days.
Officials from Mt. View Sanitary District (MVSD), California Department of Fish & Wildlife, and Office of Spill Prevention & Response (CDFW-OSPR) were on site to document the release.
(photos by Robert Perry/Martinez Gazette)