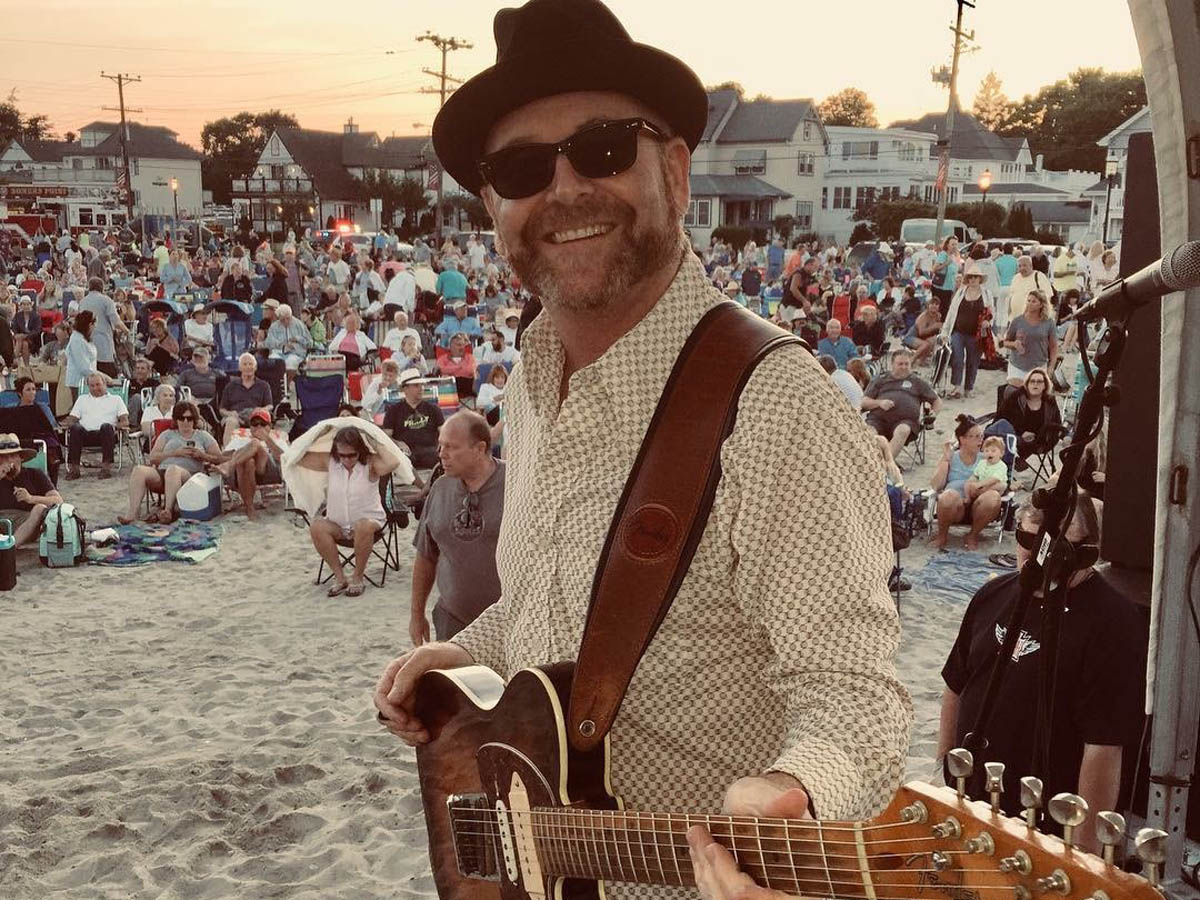 MARTINEZ, Calif. – A noted blues guitarist and songwriter who later moved to Austin, Texas, billed as the "live music capital of the world, is returning to his Bay Area roots for a tour marking the release of his seventh album. One of his stops is at Martinez's Armando's.
Mighty Mike Schermer gained recognition locally for 20 years, performing in the area blues scene venues before moving to Texas, where he's been part of the touring band for swamp-boogie pianist Marcia Ball.
He's been called the "go-to guy," playing alongside such stars as Elvin Bishop, Maria Muldaur, Angela Strehli, Bonnie Raitt, Pinetop Perkins, Howard Tate, Charlie Musselwhite, Sista Monica, Shana Morrison and others.
Schermer has his own successful solo career as singer, songwriter and guitarist, and has been nominated for Blues Music Awards and has had a No. 1 single on Sirius/XM's "Bluesville," with "My Sister's Radio."
The new CD is called "Bad Tattoo," and Schermer has called it "Texas heat meets California cool."
It comes after Schermer's 2016 album, "Blues in Good Hands," that was voted "Top 100 Alums of 2016" by Downbeat Magazine's readers and received a four-star rating from the magazine itself. "Blues in Good Hands" also was nominated for a Blues Music Aware for "Best New Artist Album" by the Blues Foundation in Memphis, Tenn.
Bonnie Raitt has called him "Funky and authentic, and Elvin Bishop has said "Every time I play with him, my booty hurts afterwards from him kicking it all night." Tommy Castro has called Schermer "probably the best blues guitarist, singer and songwriter you've never heard of…and probably not for long."
"Bad Tattoo" was mixed at Kid Andersen's Greaseland in San Jose, and features such guest artists as Rick Estrin, Chris Cain and Billy Price.
Schermer's new release has 12 original songs that showcase the guitarist's mastery of multiple styles of American music. It reflects some of Schermer's influences. They include T-Bone Walker and the artists sometimes called "The Three Kings" – B.B., Albert and Freddie King. His Telecaster guitar styling recalls how he's inspired by Albert Collins, whom he calls a hero and mentor.
The artist's voice has been described as "Levon Helm with a hint of Ray Charles, and on "Bad Tattoo, he ranges from rhythm and blues, soul, and rock to a little bit of country.
"There is definitely a wide range on the new album," he said.
"We pretty much touched on every sub-genre of roots music. But it's all blues at its core," he said. "I never stray too far from Albert Collins!"
"Bad Tattoo" comes out Friday on FineDog Records/VizzTone. Schermer's website is www.mighty-mike.com.
In celebration of the album's release, Schermer's All Star Band will join him. They are bassist Steve Ehrmann, who has played with John Lee Hooker and Roy Rodgers; drummer Paul Revelli, who aso has worked with Joe Louis Walker and Chuck Prophet; and the keyboardist Tony Stead, who has accompanied Tommy Castro and Sly and the Family Stone.
Of the other shows on the schedule, Schermer and his band will be performing at 7:30 p.m. and 9:30 p.m. April 3 at Biscuit and Blues, San Francisco; at 7 p.m. April 4 at the Kuumbwa Jazz Center, where he'll be joined by the multi-instrumentalist and the album's co-producer, Kid Andersen, who has appeared with Rick Estrin and the Nightcats and Charlie Musselwhite, and his wife, Lisa Lueschner Andersen, the Bay Area vocalist who is a former American Idol contestant; at 6 p.m. April 5 at The Poor House Bistro in San Jose; and at 3 p.m. April 7 at the Powerhouse Pub, Folsom.
His sole Martinez appearance will be at 8 p.m. April 6 at Armando's, 707 Marina Vista Ave.
Tickets are $15 and available in advance during business hours or at the door. Armando's can be reached at 925-228-6985 or online at www.armandosmartinez.com.