George R. Wadlow
July 9, 1926 – Jan. 7, 2019
Resident of Magalia, Calif.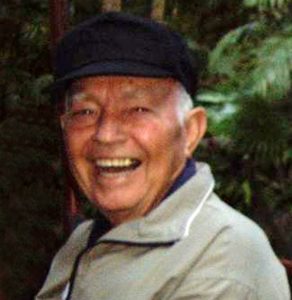 George R. Wadlow, age 92, went home to be with the Lord and family on Monday, January 7, 2019, and will be buried at Skyway Memorial Park. Due to pneumonia, his last earthly five days were spent in Chico Enloe Hospital where he received excellent care by the staff, as did his wife Mary who was by his side night and day.
George was born in Pocasset, OK, and moved to Stockton, CA, when he was 16 years old. He graduated from Stockton High School, was drafted, and then joined the Army Air Force during World War II and served in Japan.
In 1946, he married Mary Burnett and was also honorably discharged that year.
Mary and George lived in Martinez, CA, for 29 years. He retired as Chief Building Inspector for Martinez in 1992 and they moved to Magalia, CA, living there until the Camp Fire caused evacuation to his grandson's.
George leaves behind a wife of 72 years; son, Greg (Carolyn); three grandchildren, Mike, Becky, Jesse and their spouses; a sister-in-law and multiple nieces and nephews.
"My sweetheart darling," as Mary always told George, "life without you is no life at all. Surely I will join you before I am 100 years old."
A celebration luncheon will be held on Saturday, January 19, 2019, at 12:30 p.m. at the Neighborhood Church of Chico fellowship hall. To send online condolences, go to NewtonBracewell.com.