William J. Kintana
April 24, 1948 – Dec. 3, 2018
Resident of Martinez, Calif.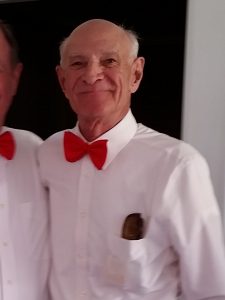 Bill was born in Berkeley, California, moving to his beloved Martinez at the age of three. He was preceded in death by his mother, Adele Jones Kintana, and his father, Leo J. Kintana. Bill attended St. Catherine's school, becoming an altar boy. While attending St. Catherine's, Salesian and Alhambra High Schools he excelled in football and baseball, receiving a scholarship for baseball at the University of Nevada in Reno (having an awesome pitch).
After attending Diablo Valley College and the University of Nevada in Reno, he finished his degree in psychology at St. Mary's College in Moraga.
Bill was always the first to lend a hand volunteering for numerous charitable organizations with Christmas For Everyone being at the top of the list. He entertained many with his "in tune voice" and nimble gifted fingers on the guitar. Mother Nature, "the out of doors," made his heart sing. He especially enjoyed Bocce and the league in Martinez and served on the Bocce board.
Bill lost the love of his life Jacqueline Kowalski Jennings on Sept. 11, 2018. His friends feel he died of a "broken heart" after losing Jacque. They both will be remembered as very special people by all of those whose lives they touched.
Friends and family, please join us in celebrating Bill's life on Saturday January 19, 1 p.m. at the IBEW Hall, 1875 Arnold Drive, Martinez.