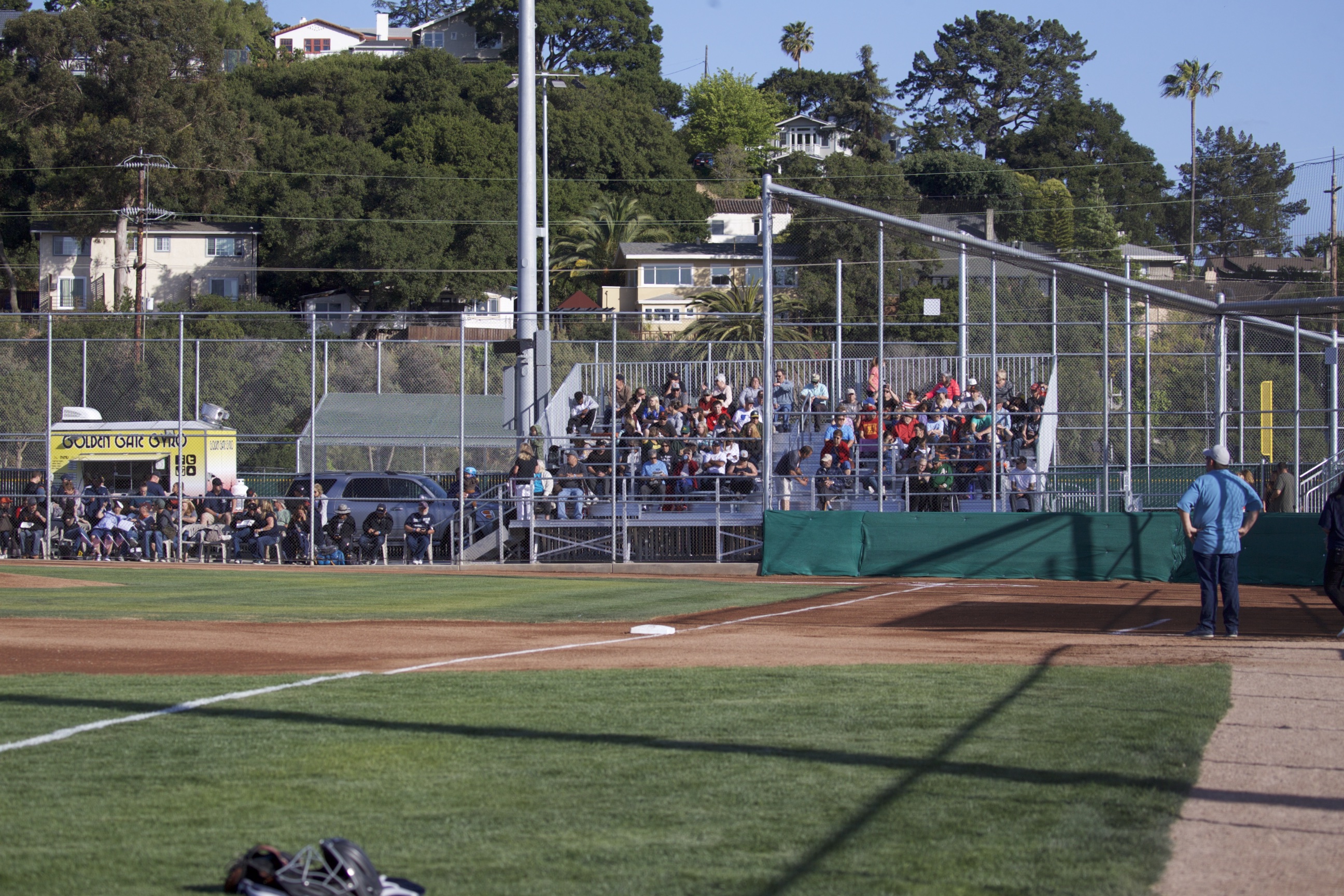 Clippers Opening Day a home run
The final score was not in favor of the home team, but by any other measurement the Martinez Clippers opening day was a grand slam.
An overflow crowd, estimated at 500, came to newly-renovated Waterfront Park to witness the inaugural game of the Martinez Pacific Association franchise.
Mayor Rob Schroder threw out the first pitch and many other city officials and staff were in attendance.
"So many people really stepped up to make this happen, city staff and public works, it was a complete team effort," Schroder noted.
"I've always seen this is a community project. It's good to see something to bring all these people together and have a great time. I think it's going to be a real plus for the city."
Fans of all ages were in attendance, kids in uniform were admitted free.
"This is something people have wanted forever," Schroder said. "Inexpensive, family entertainment and that's what this is."
The drive to bring a semi-pro team to Martinez had a few detractors but Schroder thinks the Clippers will help bring the city together.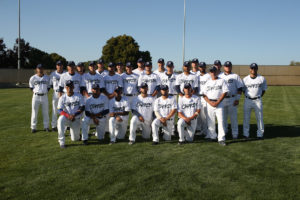 "I think this is something that can bind people together, we have so many fights going on right now," Schroder said. "I think a large majority of this community are going to love and support this team."
Owners of the team, Jeff and Paulette Carpoff, are Martinez natives and the couple beamed with pride at the sight of professional baseball in thier hometown.
"We love Martinez and are so excited to be a part of this," Paulette said. "It feels good to accomplish this, not personally, but for the city. And we are ecstatic about the crowd and all the support we have gotten."
Also in attendance was Pacific Association commissioner Jonathan Stone. The Pacific Association consists of six teams, including Vallejo, Pittsburg, Napa, Sonoma, San Rafael and Martinez.
Stone has high hopes for the Martinez franchise, knowing the city's rich history of baseball and the connection of Martinez native Joe DiMaggio.
"Martinez is such a great environment, and the energy was great to see," Stone said. "The whole city was behind this effort. We have this beautiful venue here now.
"I talked to some of the visiting fans from Sonoma and they told how impressed they were."
Stone said the Clippers opener was "two thumbs up."
On the field Clippers manager Chris Decker was not happy about the final score, a 13-2 loss to the Sonoma Stompers.
"We put together an entire baseball organization in about eight weeks, which is an extraordinarily difficult thing to do," Decker said.
Decker said the team was eager to get the season started.
"We are very excited to be here, I don't think we showed what we have tonight," Decker explained. "We think we are going to have a competitive team."
Decker said the community has already embraced the Clippers.
"It's been exceptional with the amount of support we've gotten from the Carpoffs and the entire community. It's been a great effort to actually get us to where we are when we can actually play a baseball season."
The Clippers were appreciative of the capacity crowd in attendance for opening day.
"We are tickled to death about that, it makes it a lot more fun to play in front of a lot of people and there was a lot of support here tonight, everyone was extremely enthusiastic about us being here," Decker said. "We want to give them a good product and come out to the ballpark and enjoy watching us play."
The Clippers conclude a four-game homestand today ay 1 p.m. at Waterfront Park.
Photos by Mark Fierner