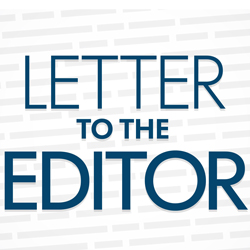 Thank you Councilmember for your letter to the editor on April 4 that brought to light the serious financial issues of our City.
For some time now, Mayor Schroder has touted the large reserve in the General Fund Unassigned Reserves, or as he calls it "the rainy day fund."   That along with the City's bond rating led the Mayor to declare just last month that we are in "good" financial shape  (Community Focus, March edition.) Such statements have lulled the public into a false sense of the City being fiscally healthy. Ms. Gipner's transparency on the issue provides a much more detailed and accurate picture.
Clearly the Mayor wants people to be proud of our City and have faith in our leadership.  Both of which are commendable. However, there is far more to the financial story than just bond ratings and reserves.  There are also large debts and an undeniable financial crisis on the horizon which Schroder has avoided talking about in the same manner.  Thus, the Councilwoman's account is helpful for the people to have an honest and correct understanding.
As she pointed out, we have choices to make with limited funds. One is where to spend funds, such as safety provided by our police or enjoyment of our parks; and where do we reduce spending, just to name a few.  The alternative is to increase revenue to the City by means of increased fees and taxes, or a blend of the two.
What this means for the public is that it must come to grips with the inevitable and support a sound direction for our future.  None of us want to lose services nor do we want to pay more taxes.  But those are the choices.
Personally, safety is number one to me, especially when it involves the most vulnerable and preyed upon in our community; children and the elderly. To provide that we need to increase the compensation of our officers so that we stop losing them to other cities.
The issue of our police leaving for other cities is not a new one. It has gone on for years.  Yet, it has largely been ignored by the majority of our council in their denial of this severe crisis that they have been responsible to stop.
I encourage every resident of Martinez to decide what direction you want for our future and express that to the Mayor and Councilmembers.  Your participation is not only beneficial, but crucial for our leaders to firmly understand the seriousness of the issue.
– John Stevens