Lois Lorraine Kellogg
September 24, 1928 – July 9, 2019
Resident of Martinez, Calif.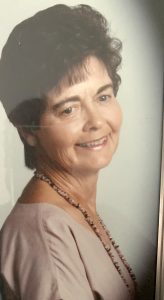 Lois Lorraine Kellogg, passed away on July 9, 2019, at home, surrounded by her family.
Lois is survived by her son, Kenneth Kellogg, daughters Claire and Marsha Kellogg, and grandson David Rogers.
Special prayers will be offered for her and her loved ones on Sunday, July 14, 2019 at 10:00 a.m. at the First Congregational Church of Martinez, 1229 Court St., Martinez, CA.