Main Street Sweets, an anchor of downtown Martinez for over 20 years, will close its doors on February 1. According to owner Marty Bender the landlord at 815 Main Street "basically has given us the boot."
A 150 percent increase in rent the last decade puts the business operating at a loss. When Marty and Carol Bender bought the shop in 2010 the rent was $600 month.
The store was originally started by Cathy Duncan in 1996 and was called Ye Olde Sweet Shoppe. In 2001 current Martinez City Councilmember Noralea Gipner took over, later partnering with Linda Filomeo, who then sold it to the Benders.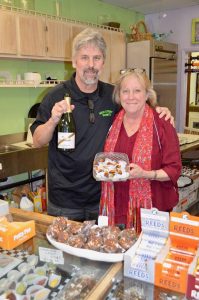 "Our three-year lease ended in October," Bender said. "And when we met with him the first thing he told us was he needed $1,500 for that space. We were paying $875 when the lease ended."
Since that time the Benders have unsuccessfully attempted to sell the store.
The landlord "reluctantly let us put it up for sale, we haven't had any offers," Bender said "Rent is so high it really wouldn't work. He allowed us to do month-to-month until the end of February for $1,175 a month".
The owner plans to lease the first floor building as office space. There are 10 apartments on the second floor, Bender said.
The Benders have experienced the ebbs and flows of a small business the past decade. Holidays were always a big part of the yearly bottom line for the candy store.
"Valentine's Day was always good for us," Bender said. "It was hard work, but we made money.
"The 'Shop Local' movement helped. It's been kind of feast or famine. We had some really good stretches where sales were good. But overall it was a struggle, it's been hard work."
Bender has seen many changes to downtown Martinez, some of them hurt his business.
"One thing that really hurt us was when the Friday Night Car Show stopped," Bender said. "That went on for many, many years. For four to five months every year, we would stay open late.
"We had a lot of returning customers that were affiliated with the car show. We would do triple the business every day, and that really helped out. Gave us a nice boost. Sounds minor to some people, but a lot of people were upset when the Car Show left."
When the Friday car shows left, it was replaced with another event that Bender said didn't draw people to his location.
"The car show was replaced with the 'Thursday Music and Movie' but that didn't really help us at all. Everything is down by the plaza; we get little traffic where we are."
Bender, who retired from a career with East Bay Regional Parks District and his wife Carol, who works for Kaiser Permanente, have no plans to continue the shop at a new location. Bender said it's becoming more difficult to start a business in California.
"We are going to retire, no plans to relocate," Bender said. "Rent is too high. And it's expensive to start a business from scratch. So many regulations with the health department just for our little store. Permits to operate, checks on our scale, annual city permit. We have seven sinks that are required by health department.
"It's really put the kibosh on people trying to start new things. You may have a good idea but with the high rent, permits and regulations it's hard to get going."
After being in downtown Martinez for 10 years Bender understands the unique environment Martinez presents.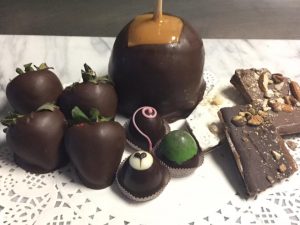 "Martinez has a different atmosphere," Bender noted. "The only draw down here is the county (offices) and the courts.
"Concord, Walnut Creek and Pleasant Hill all have the big mega-movie theaters and that draws people all day long. We don't have a family entertainment draw in downtown. We have a lot of alcohol related things, and they bring people in, but I would rather see something for families. I don't know what that is, who knows what is."
Bender says things are trending up in downtown and it's because of energized business owners.
"Arash (Pakzad, owner of Barrel Aged & Barrelista) came in and was gung-ho, young guy who had an idea and the financing to do it. Candice (Gliatto) at Citrus is another example. She used to be our neighbor when she started in a teeny, tiny place. She moved down Main and then moved into that beautiful salon she has now. Candice was another who was just gung-ho."
The Benders are thankful for the support over the last 10 years and will always love Martinez and its hometown charm.
"We get a lot of jurors from around the county in here and they love the town," Bender said. "They love the look; we don't have a lot of the corporate things. That was one of the fun things about this business was being able to brag about Martinez.
The last day of business for the Main Street Sweet Shop will be Saturday, February 1.