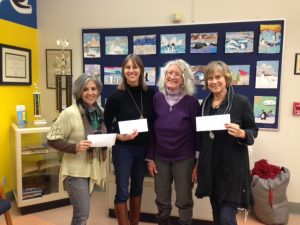 The Martinez Arts Association has awarded over $2,000 in grants to 14 local teachers to use for funding art projects in their classrooms. Examples of how the funds will be used are: purchase of three-part harmony books for chamber choir, frames for exhibiting student photos, materials to make tiles, mosaics, fabric painting, plus watercolor tubes, palettes, canvas boards, and mini easels for students painting at the Martinez Marina.
The funding for the grants is provided by MAA membership dues, Art in the Park proceeds and other events, and generous donors in our community like Shell Oil and other local businesses.
A student art show is scheduled at the Martinez library from March 2- May 4, 2019 to exhibit student work that results from the grant monies. Last year's show proved to be creative and full of wonderful surprises. Visit www.martinezarts.org for more information about the non-profit association.