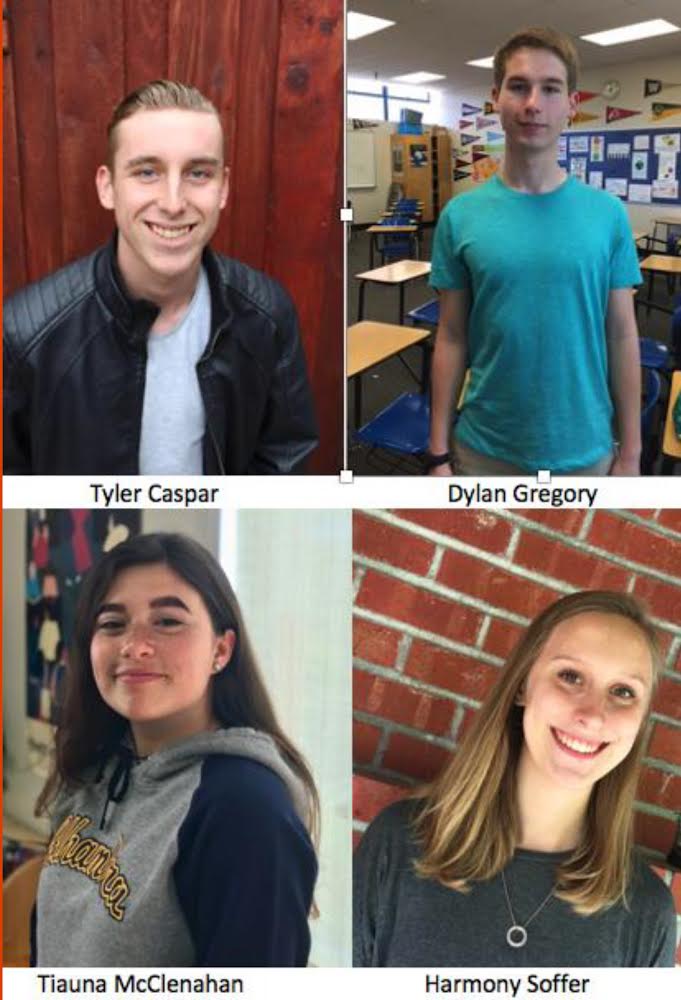 The Martinez Arts Association is awarding four local seniors scholarships at the May 29 Awards Assembly at Alhambra High School. They are: Dylan Gregory, Harmony Soffer, Tyler Caspar, and Tiauna McClenahan. All are talented and deserving young people in our community.
Dylan Gregory plans to pursue a career in film as a Director and Writer. He has been accepted at Arizona State University's film production program. Dylan also plays cello and has been part of a Concert Band, Orchestra, Jazz Band, and String Quartet.
Harmony Soffer plans to pursue a career in Art Therapy and Psychology. She will spend two years at DVC before transferring to a four year school.
Tyler Caspar wants to be an actor and has participated in eight performances in high school. He plans to go to DVC and then UCLA to study Theater.
Tiauna McClenahan's works focus on portraits, and she plans to minor in Art at DVC. She also has experience as an actress.
All four students come with terrific recommendations from their teachers, and MAA is pleased to support them in their continued ventures.