Chamber Board Meets Today
The Martinez Chamber of Commerce Board of Directors will meet at noon today in the Board Room of the Martinez Unified School District building, 921 Susana St.
Soroptimists' 'Evening Of Discovery' Today Welcomes Public
Area Soroptimists are welcoming people to their "Evening of Discovery" mixer today, to inform the public about what the organization is and what it does for women and girls.
The program will start at 5 p.m. today at the Center for Wellness at Don Salvio Pacheco Adobe, 1870 Adobe St., Concord
In addition, those attending will hear a brief overview by the Concord Historical Society
Concord mayor Carlyn Obringer will give a welcome, after which hors d'oeuvres, wine, soft drinks and desserts will be served.
Those interested may email Bev Gomer, bgomer@yahoo.com.
Barnes & Noble Prototype Store Opens Today At The Veranda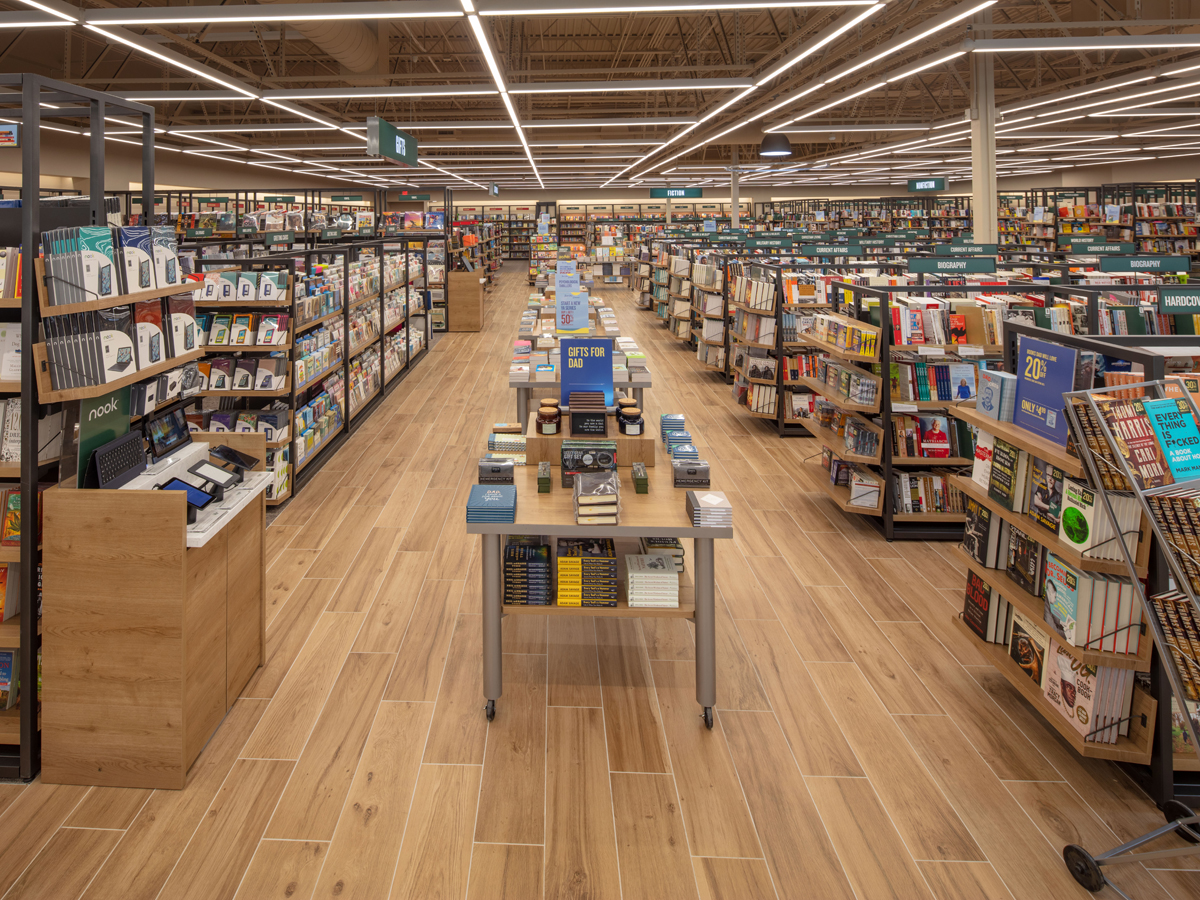 Barnes & Noble, the bookseller, is opening a store prototype today at The Veranda, 2025 Diamond Boulevard Suite 125 in Concord.
"We could not be more excited to be opening a new store prototype at The Veranda as part of our ongoing testing of new stores across the country," said Frank Morabito, Barnes & Noble's vice president of stores.
The 12,200-square-foot store will have a full assortment of books and a curated selection of educational toys and games, family games, puzzles and gift items, he said. The Children's Section will have a LEGO activity table, a dedicated storytime space and a jungle gym display.
The store also has a café, with a variety of beverages and baked goods, healthy "go-go" snacks, bar seating, outdoor seating and a community work table with USB and AC outlets.
Customers will find lower-profile bookshelves that give them a panoramic view of the store, creating a more open feel. Two large book theaters will let them find books set in 360-degree displays, and other books will be in illuminated book cases. The store has both community tables and individual chairs as seating options.
Tablets will help customers negotiate the store, make selections and complete purchases. Other help can be found at self-serve kiosks.
The store welcomes community events, such as book fairs for local schools as well as book signings and story times. To make arrangements, those interested may call Barnes & Noble at The Veranda at 925-349-3500. The store also has a Facebook page and Twitter and Instagram accounts, found through the handle @BNTheVeranda.
Main Street Summer Wine Stroll Tickets Available
Advance tickets for the June 8 summer Wine Stroll are available online at https://www.eventbrite.com/e/downtown-martinez-summer-wine-stroll-2019-tickets-61122491016?aff=website.
The Downtown Summer Wine Stroll will take place at 2:30 p.m. June 8, giving participants a chance to stroll from one downtown Martinez business to another, getting wine samples and other treats as they shop.
Advance tickets are $25 plus tax and service fee, and any available will be $35 the day of the event. Participants must be at least 21.
Chamber 'King of the County Barbecue Challenge And Music Festival June 15
The Martinez Chamber of Commerce's King of the County Barbecue Challenge and Music Festival will take place June 15 and 16 at Martinez Waterfront Park, 245 N. Court St.
The long-running event is an all-in-one outdoor family festival with live music, vendor booths and plenty of barbecue foods. Admission to the public is free.
Vendor booths start at $100 for Chamber members; are $100 to $150 for nonprofit vendors, $200 and $250 for arts and crafts vendors, $350 and $400 for snack food vendors, with an additional $120 for health department fees; and $400 and $450 for commercial vendors.
Vendors are juried, and applications are available online at https://countybbq.com/vendors.
Those interested may visit the website https://countybbq.com/.
White Pony Fundraiser Would Expand School Pantry, Other Food Programs
White Pony Express (WPE), which collects fresh food for distribution to the poor and others in unfortunate circumstances, is seeking financial donations, grants and pledges through June 15, the organization has announced.
Pledges up to $300,000 will be matched by a collaboration of three contributors, Luis Gerardo del Valle Torres, the Heart's Path Foundation and the Gemmer Foundation, the announcement said.
That means WPE could raise up to $600,000 through mid-June, which the organization said would be a big step toward its annual fundraising goal of $2 million.
Those interested in contributing may donate to White Pony Express, 3380 Vincent Road, Pleasant Hill, 94523, or online at https://www.whiteponyexpress.org/3-angel-match. Those interested may visit its website, www.whiteponyexpress.org.