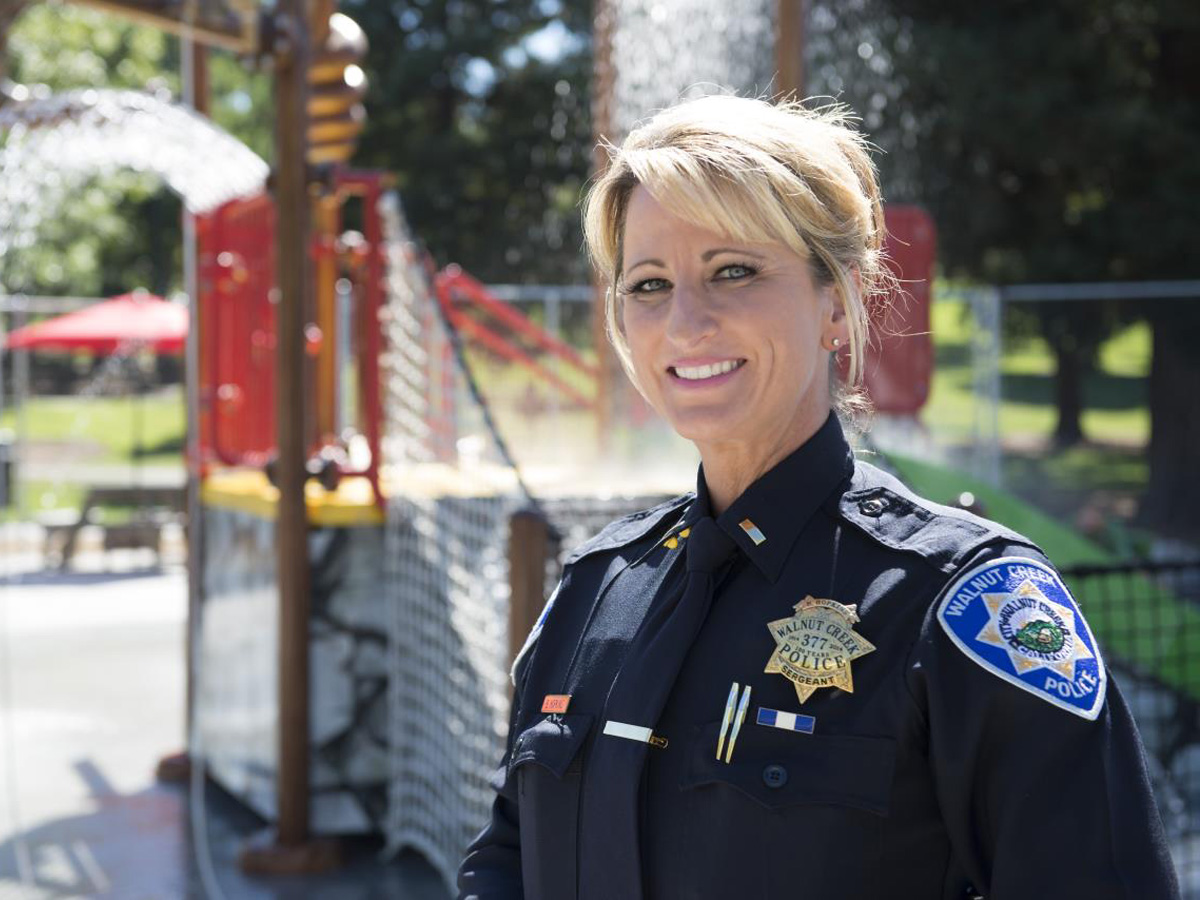 Police Chief Manjit Sappal announced Beth Johnson, currently a Lieutenant with the Walnut Creek Police Department, will become a Captain with the City of Martinez.
Johnson was vigorously vetted by a panel of police chiefs, a community and stakeholder panel and an internal management panel.
She grew up in Lafayette and began her career as a Community Services Officer and Dispatcher for Arcata while she was in college at Humbolt State University. She also served as a volunteer Firefighter/EMT with the Arcata Volunteer Fire Department.
She earned a B.S. degree in Criminal Justice Management from Union Institute and University and an M.A. in Business Administration with a concentration in Public Administration from Columbia Southern University. In 1999, she joined the Walnut Creek Police Department, working her way up from a patrol officer to Lieutenant. During her time there she served as a firearms instructor, Field Training Officer, Response to Active Shooter Instructor, Frist Aid & CPR Instructor, Drill Instructor, Field Training Program Instructor, Patrol Watch Commander and in other capacities.
Johnson's post-graduate work includes graduation from the Sherman Block Supervisorial Institute and management School. She has been a member of the Women Leaders in Law Enforcement since 2013 and is a member of the California Police Chiefs Association Training Committee.
She was active in the Lafayette 4-H Club and in the Moraga Junior Horsemen's Association in her youth. Now Captain Johnson, who starts Oct. 2, 2019, in Martinez, is the mother of two Benicia High School students and enjoys camping, hunting, cooking gardening, travel.