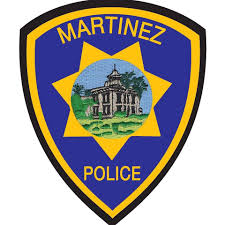 Around 2 p.m. Tuesday afternoon Martinez Police Department (MPD) officers responded to a robbery attempt at Ian's Yogurt at 530 Center Avenue, according to MPD Lt. Mike Estanol.
The suspect tried to purchase yogurt and told the cashier this is a robbery. The employee laughed, telling the suspect she didn't believe it.  The employee turned to call the police and the suspect fled.
At that time a parking enforcement officer on patrol saw someone wearing a hooded sweatshirt running towards and into Contra Costa Cinema movie theater at 555 Center Avenue.
For everyone's safety the crowded movie theater was cleared. Many children were at the theater as Martinez schools are closed today. But after reviewing video at both the yogurt store and the theater it was determined the person entering the theater was not the suspect from the yogurt shop, Estanol said.
The suspect is white female, mid to late 20s, blondish hair, wearing a dark or black hooded sweatshirt with a Nike logo. The suspect was holding a pink canister, believed to be pepper spray. No other weapons were present.
There were no injuries reported.
A bank in Alamo and a yogurt shop in Pleasant Hill were robbed today with similar M.O.'s and similar suspect descriptions according to Estanol.