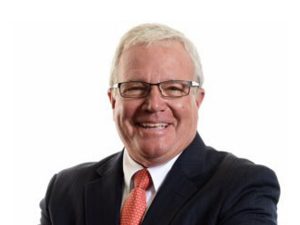 It is now October and autumn is here. The days are shorter, it is dark when we get up for work, and it is getting darker every night when we come home.
The air is still warm during the day, but the nights are getting crisper with each passing day.
We are also in the midst of the mid-term election season, when voters will be considering several issues and candidates at the federal, state and local levels. In Martinez, voters will be asked to weigh in on a general revenue measure known as Measure X, the Martinez Quality of Life and Essential Services Measure.
Measure X is a proposed ½ cent sales tax that will generate $3.2 million. This will be used to maintain 911 police emergency response times, prevent violent crime, enhance school safety, retain and recruit experienced police officers, protect and maintain parks and open space, address homelessness, and provide for youth, recreation and senior programs.
If approved, Measure X will sunset in 15 years. People are now talking and asking about Measure X, and I thought it might be helpful and informative to answer some of those questions here:
Q: Isn't this a blank check for city government?
A: No. Community based spending priorities are included as part of the package considered by the city council in placing the measure on the ballot. If enacted, the measure includes strict accountability provisions such as an independent citizens' oversight of spending, public spending reports, and annual independent financial audits. All funds must be used only in Martinez.
Q: But you are saying just to trust you. Why not do a Special Tax (or a Special Purpose Measure), where the uses for the funds are "locked down"?
A: As we have with previous voter approved funding, we asked the public what they preferred. A community survey conducted earlier this summer showed that voters prefer a general purpose funding mechanism that addresses a variety of holistic quality of life issues, including public safety, youth programs, and support for the homeless, among other issues.
Q: Why do we need this when we already have two other measures in place, including Measure D?
A: Martinez residents pride themselves on their self-reliance and are passion ate about keeping their taxpayer dollars local. That's why they enacted Measure D to address street and road repair. A recent community survey conducted this summer showed that residents highly value their quality of life services and next want to turn their attention to maintaining 911 services and addressing pressing issues such as homelessness and maintaining programs for seniors and youth.
Q: Isn't sales tax regressive?
A: This is the only mechanism available to the city where visitors to Martinez share in the cost. There are no levies on prescription medication or food purchased as groceries. It is also not a tax on one's home or property
Q: Isn't the real problem your pension liability?
A: Years of historic state takeaways, new and unfunded state requirements, and the increasing cost of services are all contributing factors. Our city has been a leader in reforming our pension structure and spending our voter approved funding as promised to voters. We must continue to be self-reliant while maximizing the use of our taxpayer dollars for LOCAL services. This is funding that can't be seized by the state and is a safeguard against uncertain external challenges.
You can read more about Measure X by going to the city's website at www. cityofmartinez.org. You can also email me at rschroder@cityofmartinez.org.