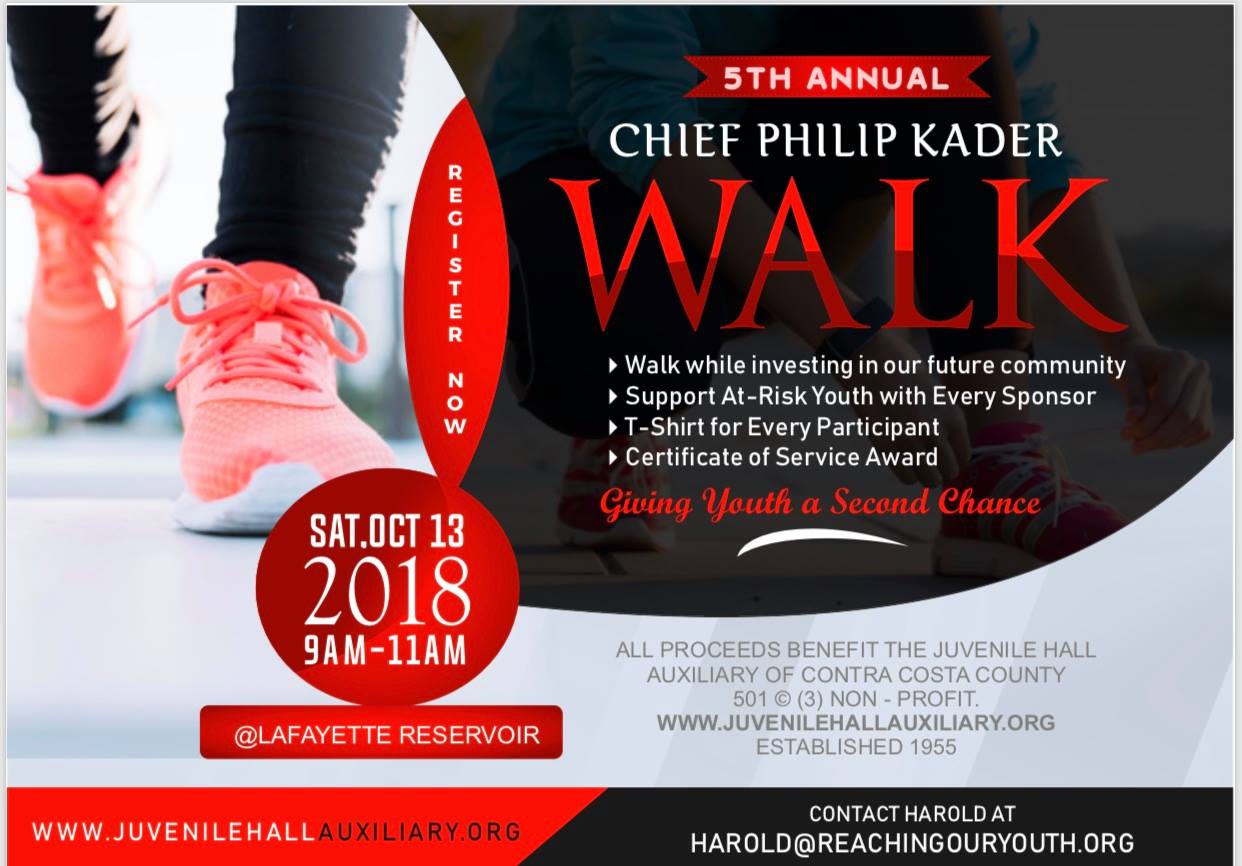 A 5M walk-run Saturday at the Lafayette Reservoir will benefit the youth of Contra Costa County's Juvenile Hall.
The Chief Philip Kader Annual Walk is the marquis event that both raises money for the Juvenile Hall Auxiliary and celebrates youth who are striving to make positive changes in their lives so they can become productive members of the community, according to information provided by the Auxiliary, a registered nonprofit organization.
Through donations and fundraising as well as work by volunteers, the Auxiliary provides scholarships, internships, career development and financial help to youth in an effort to reduce recidivism.
The Auxiliary's programs help youth gain the skill they will need in starting over and offer help to them as they re-enter the community. In 2017, more than 1,000 youth were admitted into the Contra Costa County juvenile justice system.
Since 1955, the Auxiliary's assistance has helped students finish high school, enter college or vocational certification programs or gain workforce training. The Auxiliary also employees interns to work in its Hall Closet Thrift Store.
The Chief Philip Kader Walk is named for the retired chief probation officer who has provided evidence-based prevention, investigation and supervision services and also has been a supporter of the Auxiliary.
The walk designed to be an event that can be enjoyed by the entire family, according to the Auxiliary. Those registering for the walk will receive a T-shirt and a certificate of service award. Registration can be done online at www.juvenilehallauxiliary.org or by emailing Harold Leffall at harold@reachingouryouth.org.
The Chief Philip Kader Walk will take place from 9 a.m. to 11 a.m. Saturday at the Lafayette Reservoir, 3849 Mount Diablo Blvd., Lafayette.