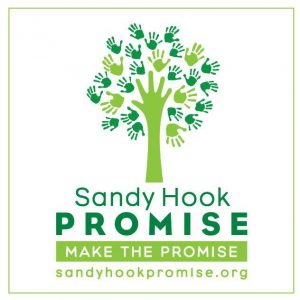 MARTINEZ, Calif. – Martinez Unified School District Board of Education endorsed a memorandum of understanding Monday that will allow the use of two portions of the Sandy Hook Promise program to increase school safety.
The program is named for the Newtown, Conn., elementary school where a gunman killed 20 children and six adult staff members after he murdered his own mother. He also killed himself as law enforcement officers arrived on the scene.
Some of the team who developed Sandy Hook Promise are parents whose children were killed that day.
The agreement will let the school district start with two segments, Start with Hello" and "Threat Assessment and Intervention."
The program has a third segment, "Say Something Anonymous Reporting System," which is being examined separately by the Board. That's because this portion of the program requires concurrence by law enforcement.
District Superintendent C.J. Cammack said the anonymous reporting system provides a toll free number for community members, parents and school district staff to reach professionals who would use established parameters to determine whether the situation is a safety emergency or whether it's a matter that could be resolved by district employees.
But before the Board could consider adding that element to its safety training, the District needed assurances that area law enforcement agreed with the program, he said.
District representatives met with members of the Contra Costa County Sheriff's Office and with Chief Manjit Sappal of Martinez Police Department, and a memorandum of understanding on the third segment will be put before the Board for its vote at a future meeting, he said.
The memorandums of understanding for the first two received the Board's unanimous approval Monday night.
Board Vice President Deidre Siguenza praised Cammack for his quick action in getting the agreements to the panel. Except for the Contra Costa County Office of Education, MUSD is the first in the county to embark on this system.
Start With Hello, approved for MUSD use Monday, is a program that can be taught in less than 50 minutes in assemblies or through student ambassadors. It focuses on social isolation that can lead to loneliness that the program calls a growing epidemic in the nation's schools.
Such isolation can lead to bullying, violence or depression. Start With Hello teaches students in grades 2 to 12 the skills they need to reach out to those experiencing chronic isolation and to start a culture of inclusion and connection.
Threat Assessment and Intervention, also approved for participation Monday night, is Sandy Hook Promise's response to the 500,000 acts of gun-related violence, including crime, suicide and accidents each year. Instead of guns, this program focuses on at-risk behaviors, contending that before violence takes place the perpetrator sends signs and signals before they hurt themselves or others.
The program teaches people how to understand those signals and recognize those that indicate there's a possible imminent or longer-term threat, and how to act when someone recognizes those signals.
The Board also heard a report from Tom Doppe, director of educational services, that previewed how the state's new version of its School Dashboard Report would look.
Like gauges on a car's dash display, the state's report will be illustrated with dials to show how schools are progressing in English language arts, mathematics, college and career readiness and other analyses.
Besides academics, the dashboard illustrations will show changes in school attendance or absentees, and its suspension rates.
The school district has some numbers, indicating that none of its teachers are mis-assigned, all students have textbooks and the school campuses are in good repair.
Other reports will address parental involvement and how they might become more engaged, especially those who speak Spanish, and how students feel toward schools.
In the latter analysis, Doppe said between 60 and 70 percent of students feel safe at school, and between 20 and 30 percent say they feel neither safe nor unsafe. Another 13 to 21 percent said they feel very committed to their schools, he said.
But Boardmember John Fuller said he recently spoke with five classes of Alhambra High School students who told them they have problems with newly-purchased desks. A few said they liked the desk chairs.
During a recent earthquake drill, students said they discovered the desks weren't suitable for protection, either.
Student Representative Fatima Lizarde agreed with Fuller, saying that the new desks were designed well for group projects, but if they were arranged in single-file lines or rows, they caused crowding conditions that make it difficult for a teacher to move about the classroom.
Fuller said he would bring up the students' concern, but one youth replied, "Why? You don't listen."
"I think there's a disconnect," Fuller said. "How could we buy furniture that no one likes?" Students said they feel they must use draconian methods to be heard, he explained.
Students not only need to have a voice, but that voice must be heard, he said. "We need to tap into that voice."
Another change that Boardmember Kathi McLaughlin said she wants to see is a rewrite of the "Healthy Kids Survey." However, that's developed by the state, and the Board would have no say.
"It's poorly worded," she said. "It's hard to get clear responses."
Also on Monday's agenda was Assistant District Superintendent Helen Rossi's report on the Elementary Specifications that are guidelines that establish the way school buildings support programs and curriculum.
As the replacement of John Muir Elementary School gets underway, the District staff will continue revising these specifications to meet the needs of each campus, she said.