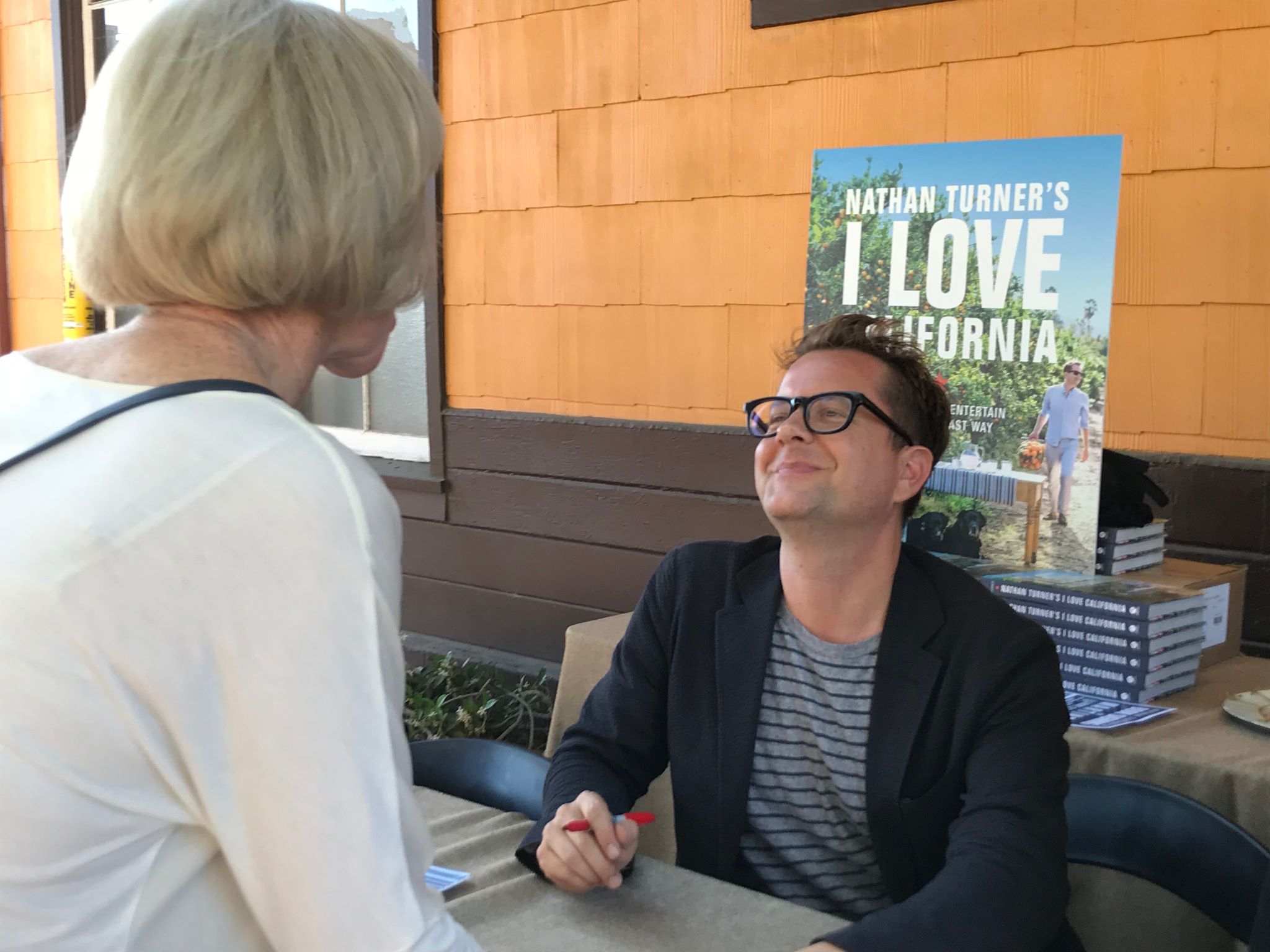 MARTINEZ, Calif. – Nathan Turner, who has starred on a Bravo television show and has made a name for himself in interior design, returned to his roots Thursday for a book signing at the former Southern Pacific Railroad Depot.
Turner, a Martinez native, happily autographed "I Love California," but he frequently paused to hug friends, classmates and former neighbors.
Meanwhile, inside the depot, guests celebrated with the local wines, craft beers and various martinis, the drink born in Martinez, as well as hors d'oeuvres from Martinez restaurants.
His book uses multiple Californian locales as inspiration for decorating styles as well as complimentary foods a host could serve guests. Although Turner's Southern California business focuses on interior decorating and design, from the beginning, he has also focused on food.
That's reflected in the book, which has a chapter on Martinez.
"For me, I like the well-lived life," Turner explained. After all, a nicely appointed home isn't a static museum piece. It's a place where a family lives.
"What good is it if it isn't full of animals and loved ones, with food on the table?" he said.
The décor and the food doesn't have to be expensive, either, he said – and that's a point he's made in the book by introducing comfort food that reminds him of his grandmother, Marion, a "bold Italian-American."
"It doesn't have to be expensive or fancy. You can do it in a stylish way, but keep it simple without a ton of money."
It was important to include his former home town in his book, he said. "I wanted to acknowledge what an amazing place I grew up in," he said. "I love being from Martinez." And the crowd that came to buy books and lined up for Turner's autograph loved him right back. Turner admitted it was more like a reunion than a stop on a book tour.
"It's all about family," he said.