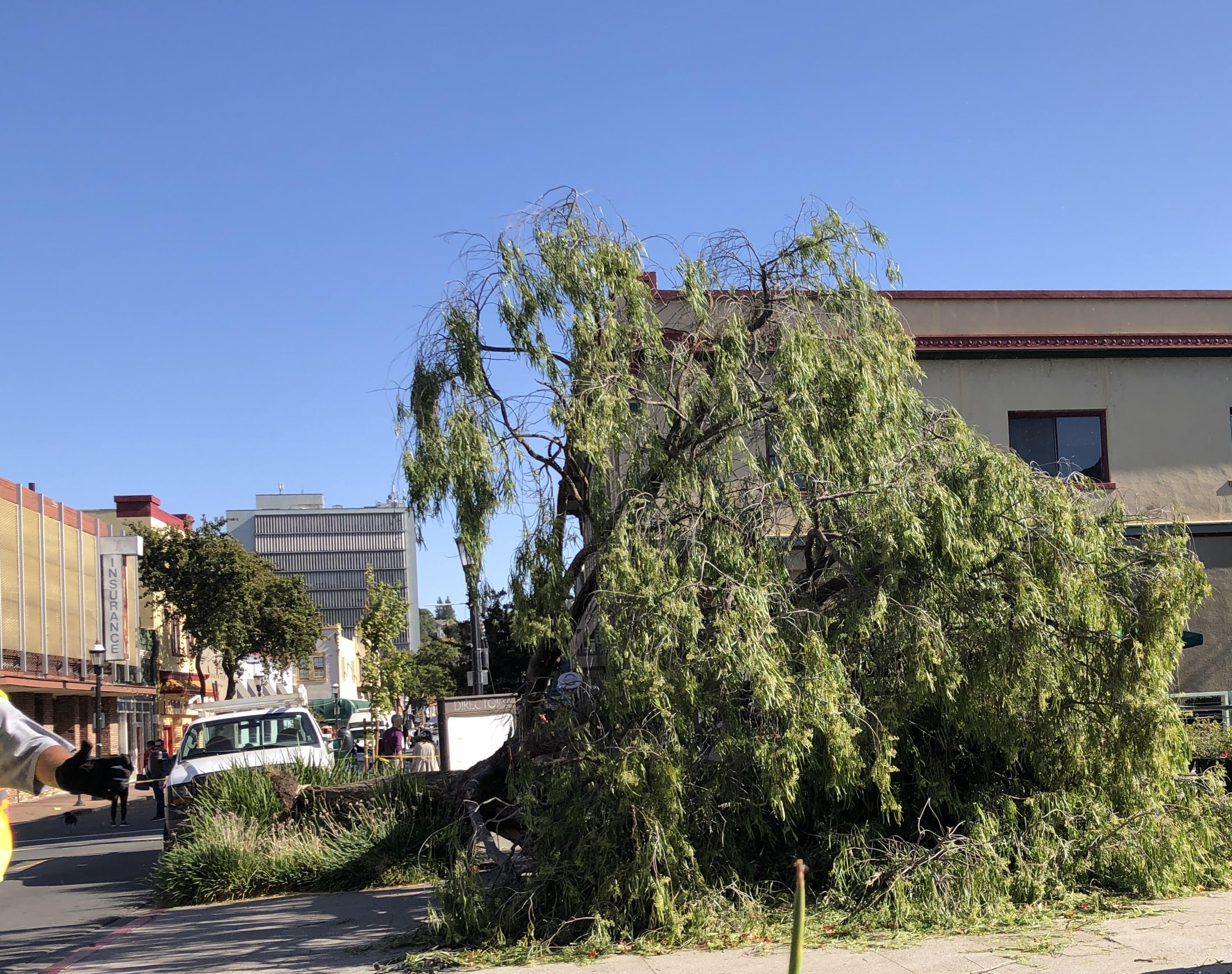 MARTINEZ – Nine people were injured when a 25-foot Australian Willow tree at the Plaza in the 700 block of Main Street came crashing down. The people were shopping at the Sunday Farmers' Market when the tree fell, , because of high winds, at 10:15 a.m according to Martinez police Sgt. Steve Gaul. Shortly after the event, police closed the Farmers' Market and cordoned off the area.
Sgt. Gaul said six of the nine injured were taken to the hospital with non-life-threatening injuries. The youngest was under two years old and the oldest was 71 years of age.
The children's Trunk or Treat Spooktacular costumed event, further up Main Street was also shut down at 11:40 a.m. for public safety reasons.
Public works crews swept in to cut up, and remove the tree. Crews reported being busy all over town where trees and debris were affected by the unusual 40 to 50 mph winds that blew through downtown and Martinez.
(photos by Julian Frazer, Robert Perry, Deb Sampio and Dana Guzzetti)