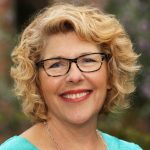 Today I am going to write about the benefits of the MCE program as I understand it.
In 2006, the California legislature passed the Global Warming Solutions Act (AB 32), which set the goal of reducing greenhouse gas emissions to 1990 levels by 2020. In 2015, Governor Brown issued an executive order that further requires all of us to reduce greenhouse gas emissions to 40% below 1990 levels by the year 2030.
Martinez has been heading in that direction for the last several years, by implementing and participating in the following energy saving programs:
• Marin Clean Energy (MCE) – 2016 to present
• California Youth Energy Services – 2014 to present
• Green Business Program Certification and Recertification for 525 Henrietta St. (City Hall and Police Department) – 2010 and 2017
• Climate Action Plan Adoption – 2009
• Greenhouse Gas Emissions Inventory Updates – 2017
• Martinez Unified School District (MUSD) Recycling program – 2012 to present
• MUSD Idle Free Zone project and City Idle Free Proclamation – 2017-18
• East Bay Energy Watch
MCE serves Marin, Napa, unincorporated Contra Costa County, a few cities in Solano County and 14 cities in Contra Costa County.
With MCE you have four choices. The first, do nothing and you will be automatically enrolled in the Light Green option which equates to 50% renewable energy. The cost is between 2-5% less than PG&E.
Your second choice is to go Deep Green, which represents 100% renewable energy, and that is slightly more costly than the light green option.
Your third choice is 100% locally produced solar energy. That will also cost you a little bit extra a month. If you choose the solar energy option now, you will be permanently locked in to the price MCE quotes you.
Your last choice is to stay with PG&E, but please understand they are only at 33% renewable energy. To stay with PG&E you have to opt out.
For those who own a solar energy system, you are signed up with PG&E, and the Net Energy Metering program (NEM). If you switch to MCE, you will be moved to MCE's NEM program, which credits customers an additional $0.01/kWh for excess energy. MCE encourages rooftop solar customers to reach out directly online or at (888) 632-3674.
PG&E will continue to deliver your energy through their power lines. Their repair and maintenance teams, in their familiar blue trucks, will still provide the same service you are used to, but MCE will be the energy provider.
I understand there are plenty of rumors flying around saying that MCE is actually using dirty (nonrenewable) energy. Staff has researched this and assured me that such rumors are incorrect. MCE releases an annual Integrated Resource Plan describing electricity resource needs and guiding the procurement process. This information is available to the public on the MCE Website: www.mcecleanenergy.org/energy-sources/
The benefits of joining MCE are many. They are a not for profit, community-owned agency. They provide electricity from more renewable sources at stable, competitive rates. We will also have a say in any decisions that MCE makes which may have an effect on our City because the Mayor or one of our Council members will be sitting on the MCE Board. Last but not least by using pollution free energy, we are significantly reducing greenhouse gas emissions and helping to save our planet. New clean energy sources, which provide local jobs, are being built all around us. The time is now to make the changes needed to make the difference.
For more information, please visit MCE's website at www.mcecleanenergy.org/ or the City's special webpage about this topic which can be found at www.cityofmartinez.org/gov/sustain/mce_clean_energy/default.asp.
Noralea Gipner is a member of the Martinez City Council.