By HARRIETT BURT
Martinez News-Gazette Contributor
Thank you for the good feedback about the 'headlines' series we started a month ago. When it was a five-day a week 'daily', the Gazette had a column called the "Good Old Days" featuring small bits of news on that date going back several decades. My editor, Bob Osmond, would give the assignment to the newest editorial staff members so they would learn something about our town as they were being dropped into school board and city council meetings and sent out to cover the police blotter and whatever breaking news was happening. It was very popular and greatly missed when it stopped. For this writer, the history from lists like this is fascinating and sometimes amusing and it is also a feature that I can use to prepare a column in a short amount of time as I prepare for a short vacation.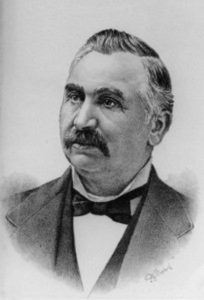 In the first 'Headlines' column on February 11, there was a brief explanation of the source used: "The History of Contra Costa County California", published in 1926 by the Historic Record Company of Los Angeles, California. My introduction used a slightly sneering tone to describe a chapter titled "The Pioneers: Nativity, Necrology, Brief Mention", used to describe lists of news briefs about the death of county figures of importance or renown over the 76 plus years of history being covered in the book. Necrology, not often used nowadays, means "a list of people who have died, especially in the recent past. It also means 'an obituary' which obviously is now the preferred word.
But the publisher thought the chapter's inclusion was of sufficient importance to explain why in the preface as follows:
"One feature that has never appeared in former county histories is the chapter on the early settlers who have passed away. This will be of absorbing interest, for it mentions many whose names would not otherwise have been mentioned because no representatives of their families are now in the county. The files of the Martinez Gazette, dating from September 1858, have yielded much of the data for this chapter, as also the data for the chapter of gleanings from the local press. The value of these files to the county and State can never be estimated in dollars and cents and they should be safeguarded for the future."
Today with the internet, Google, etc., we tend to be blasé about the ease of obtaining all kinds of information quickly and easily. But even Google doesn't store everything to the detail that bound copies or microfiches of newspapers of smaller communities in previous decades can provide. The Historic Record publisher was right in 1926 about our good fortune to have the early newspaper record of Martinez going back now 160 years, either bound or scanned on computers. That preservation of our history is more important than we know until we read it with fascination or until it is lost as were most of the early records of San Francisco in 1906.
Two more things about the Historic Record publisher. In the last paragraph of his preface he notes that "The publishers have asked no remuneration from any quarter and have made no charge for printing any material; their only source of revenue has been from the sale of the history."
Frequent readers of "Our Town" have seen occasional reference to other 19th and early 20th century histories of Contra Costa as 'vanity books' because many if not most of the biographical articles featured came from local persons who are thought to have contributed to the cost of publication…something close to self-promotion, don't you think?
And secondly, in the necrology chapter, at least some information about the widows of some of the prominent male subjects is included in the chapter, no matter how many or few years had passed since his death. All names are in alphabetical order including the first name, except for the widows which I have follow the husband's name to minimize confusion. Some names such as the first one, don't include day and month. Punctuation is kept as it was originally written as was capitalization.
Don Juan B. Alvarado was born in Monterey in 1808. He was governor of California from 1836 to 1843, and collector of customs from 1843 to the American occupation. In 1836 he raised the standard of independence and proclaimed the 'Free and Sovereign State of Alta California.' He died in San Pablo in 1882. He was called the "Napoleon of California."
**On November 20, 1910, Capt. Ludwig Anderson died at Pacheco after more than half a century of activity as a business man in the county. He was eight-five years and three months at the time of his death. He was born in Denmark, August 26, 1825, went to sea when sixteen years old, later sailed to the United States, arriving in New York in 1848, and in 1850 came via the Horn to California on the Oregon, the vessel that brought news to California that she had been admitted to Statehood. He engaged in the coasting trade until 1860, and then engaged in the lumber business in Pacheco. He established the firm of L. Anderson & Company there, and later established the business in Martinez. In 1858, he married Honora Troy in San Francisco, and they had seven children. He is survived by his widow and six children.
(ED. Note: Pacheco was founded and became a commercial 'boom town' in 1860 because the depth of Walnut Creek was navigable, it was closer to the already vast grain fields of the Diablo Valley and had a turning basin for ships to load in sheltered waters.
"Shipping and storage in a centralized location made Pacheco, for a time, the most prosperous town in the county," Charlene Perry wrote in Martinez: A California Town. "No one could have predicted that the disastrous winter rains that deluged California in 1862 would begin a pattern of silting of the Walnut Creek channel which would continue for a number of years. The Pacheco boom died and the Contra Costa Gazette, which had moved to Pacheco in 1861, returned to Martinez in 1873. It was only one of the many firms which were to move back to Martinez or to the new city of Concord, leaving Pacheco to become a small farming community.")
**On February 19, 1926, – On Saturday night, Mrs. Honora Anderson, widow of Capt. Ludwig Anderson, succumbed to the infirmities of old age, and breathed her last in the home she had occupied as a young wife and mother. She was born in Ireland on September 29, 1835 and came to California when a young girl. For seventy-four years she lived in this state, sixty-eight of that time in Contra Costa County.
**April 8, 1907 – A. E. Austin, a pioneer of 1886 in Contra Costa county, died aged eighty years. He was a blacksmith and wheelwright. His first shop in Martinez was on Escobar Street, where Johnson's Machine Shop is located.
**Died in Martinez, December 4, 1891, M. H. Bailhache, a native of Illinois, aged fifty-three years. He was an old and highly respected citizen of this county, where he resided since 1870, and was a member of General Canby Post, G. A. R. He was serving as postmaster.
(ED. NOTE: G.A.R stands for Grand Army of the Republic, the veterans organization for those who fought for the Union during the Civil War. It was quite prominent politically in many parts of the United States in the decades after the war.)
**November 23, 1919 – C. M. Belshaw and wife were killed in an automobile accident on this date, when their Packard touring car plunged over a 400-foot cliff between Rockaway and Moss Beaches on the Pedro Mountain grade. Mr. and Mrs. J. D. Sherwood of Seattle, who were with them were also killed. C. M. Belshaw was one of the best-known men in Contra Costa County. He was born in Amador County in 1861, was reared in San Francisco, graduated from Harvard in 1883, and was elected to the Assembly on the Republican ticket in 1894. He was an Elk and a Native Son.
**May 20, 1905 – Seeley James Bennett, one of the pioneer stage men of the county, died last Sunday, aged seventy-one years. He was born in Ohio in 1833 and came to California via the Gulf of Mexico in 1859. Coming to Contra Costa County, he engaged in the livery business in Pacheco, in 1860. In 1861 he started and operated the first stage line from Pacheco to the Mount Diablo coal mines. In 1862 he started and operated the first stage line from Pacheco to the Mount Diablo sage lines. In 1862 he came to Martinez, and in that year, he married Jane Hough. They had one son. Mr. Bennett was a Masson.
**Mrs. Harriet A. Bent died on February 19, 1899, aged eighty years. She was born in Vermont in 1819, married in 1838, and in the early fifties came to California. She was one of the first white settlers in Alhambra Valley.
**November 23, 1913 – Simon Blum, pioneer merchant prince of Contra Costa County, died Saturday evening at his residence in Martinez at the age of seventy-nine years. He was born in the North of France in 1934; in 1850 he left for New York; and in 1852 he came via the Isthmus (of Panama) on the steamship Uncle Sam, boarding the Sierra-Nevada for San Francisco and arriving in February 1853. In 1854 he removed to Martinez, where he bought the mercantile business of Captain Fogg, and thereafter this was his home and the scene of his operations. He became a very prominent citizen, and wealthy. His brother, Gabriel Blum, was associated with him. He married Leontine alexander in 1861, and they had five children. He was a Mason and an Odd Fellow. In 1911, Mr. and Mrs. Blum celebrated their Golden Wedding anniversary.
Museum Notes: About 300 visitors attended the grand opening of the "Women of Martinez" exhibit at the Martinez Museum on Sunday, March 17. Many stood in line patiently on the block between Escobar and Marina Vista on a gorgeous spring day. Family members spanning more than one generation in some cases came to see the exhibit for their mother grandmother. The exhibit will be open until March 25th. Admission is free