MARTINEZ, Calif. – Representatives of PBF Energy, prospective buyers of the Shell Martinez Refinery, promised again to keep the refinery's current employees and to continue safety and community programs.
While Shell and PBF Energy announced a agreement June 11 for the sale for $1 billion and other adjustments, the transaction is subject to regulatory approval, officials from both companies said.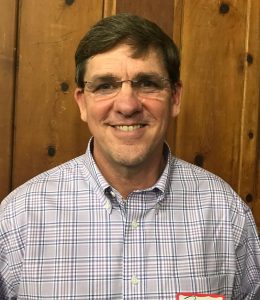 PBF Western Region President Paul Davis and Michael Karlovich, the company's vice president of Corporate Communication, spoke Tuesday night at the Shell Clubhouse to an audience of current and former employees and members of Martinez City Council, Martinez Unified School District and other community organizations.
"We're not just buying a refinery, we're getting really great people," Davis said. In fact, the local refinery's workforce was a big reason the purchase was attractive, he said.
He called the employees "amazing," "well-educated" and people "who love what they do." That meshes with the company's view that everyone at the refinery has an important job, he said.
The complex refinery itself is attractive, "one of the best in the world," he said. It easily handles the complexities of producing California Air Resources Board (CARB) gasoline and diesel as well as jet fuel formulated for airports in the state. Those compounds are among the hardest to make correctly, Davis said.
And PBF wants to do that work safely, so that all who go to work in the morning return home that day to their families, he said.
"We mean what we say. We don't want to 'work with' the community, we want to be part of the community," he said. "We recognize we have to earn the right to operate in our host communities. If there's something we can do better, we're all ears."
Based in Parsippany, N.J., PBF Energy is one of the largest independent petroleum refiners in the country. It has bought refineries in Delaware City, Del., Paulsboro, N.J., Toledo, Ohio, Chalmette near New Orleans, La., and Torrance, its newest acquisition and its first California purchase.
The Paulsboro refinery has been recognized as an OSHA Voluntary Protection Program Star Site, and in 2018, the Torrance refinery has received the American Fuel and Petrochemical Manufacturers (AFPM) Safety Award. PBF wants to excel, to exceed AFPM standards, Davis said.
The company has risen to 135th on the Fortune 500 list and has 3,300 employees, Davis said as he introduced his company to the Martinez audience.
The company supports unions, and has good relations with both the United Steel Workers (USW) and the International Brotherhood of Electrical Workers (IBEW). It has an active board of directors to whom the company answers and is dedicated to inclusion and diversity, he said.
While Davis characterized PBF as a "nimble" company, Karlovich took pride that it's American-based.
As an energy company, it's been on the New York Stock Exchange since 2012, with its logistics arm on the Exchange since 2014, Davis said, and the company's intent is to grow, not just in numbers, but in safety, reliability and in an environmentally responsible manner.
In partnership with Shell, PBF is exploring renewable diesel production at the Martinez refinery. The needed equipment is sitting unused on the Martinez refinery's campus.
"It takes time, engineering and testing," Davis said. "If we can do it cleaner and better, we'll do it.
The company also is dedicated to being a good neighbor, Davis said. The refinery and its employees pay taxes – "a lot of taxes" – and PBF intends to continue community support developed under Shell's ownership, including paying employees while they contribute 18 hours of public service.
"We won't walk away from the programs you have today," he said.
As in the past, residents will see the refinery represented by its fire truck in the Fourth of July parade on Main Street. The Shell/Martinez Education Fund Run For Education will take place as scheduled Sept. 29 along city streets. Other sponsorships will continue as well, officials said.
Nor should employees see much change, Davis said. Their 401K plans and other benefits aren't likely to change, and no one will "miss a beat."
Jeff Harris, the Martinez refinery's new general manager who was promoted to the position before the prospective sale was announced, said Tuesday's meeting with stakeholders "is exactly what we were hoping for."
Shell Martinez Refinery is "the shining star in Shell's portfolio," he said.
He described Shell's 104-year operation of the refinery, its first in the United States, as "a legacy to this town," and described the relationship between the refinery and the city as having "deep roots."
He has his own longtime connection to Shell, where he's worked for 27 years at six different campuses. Like most employees, he is expected to continue once the ownership changes.
He described the presentation by PBF as providing information that should give Martinez residents and agencies hope.
Kristin Connelly, president and chief executive officer of the East Bay Leadership Council, asked how the community could help with the ownership transition.
That depends on how long it takes for the sale to clear the governmental regulatory process. "We're at the mercy of the timetable of the elected government," Davis said. The transaction is expected to be complete before the end of the year, he said.
Vice Mayor Noralea Gipner asked about the community grants that have been distributed by the refinery under Shell's ownership.
"You come to us for the same grants," Harris said. The same goes for the refinery's museum support, too, Davis said.
In a conversation after the meeting, past employee Cathy Ivers said she hoped the new owners would revive past support of smaller community events and projects and endorse them with the enthusiasm it has for the larger Run for Education and the summer weekly program of music and movies that will start July 11 at Main Street Plaza.
Some attending the informational meeting described how generations of Martinez residents have worked at the Shell refinery. One noted that when businesses change hands, new company owners make promises early on that may not be kept. Would PBF be willing to bring in third party speakers who could describe what types of stewards the company is at other purchased refineries?
"Trust but verify?" Davis responded, but said he would look into doing just that.
Karlovich urged his listeners to contact Patrick J. Furey, mayor of Torrance. "He will tell you what it's like for us to come into a community. Call him up."
He encouraged people to do the same with members of that city's YMCA, for which PBF organizes a golf tournament that raises money for camp scholarships, and the Torrance Chamber of Commerce.
"We try to walk the talk," he said.
"Shell has been good to schools," said Kathi McLaughlin, a member of the Martinez Unified School District Board of Education. She and others were assured the refinery would support the Martinez Education Fund's Run for Education fundraiser.
But McLaughlin wanted more, pointing out that a growing number of school children are homeless, some living in the Martinez hillsides, and others need mental health counseling. "I'd like to see you work with the schools."
Another urged the company to continue Shell's relationship with Los Medanos College, Pittsburg, where future refinery employees get technical training.
Davis agreed it was a good way to educate the next generation of workers. "It makes too much sense" for PBF to keep the relationship going, he said.
Karlovich described his own experiences growing in the refinery business, and involvement in getting Pathways in Technology Early College High Schools (P-TECH) programs in Elizabeth, N.J. high schools.
"We're a week into this. We need to get to know what's in place" before PBF launches new educational programs locally, Karlovich said.
Others at the meeting urged the prospective owners to visit many places in Martinez, to learn more about the city.
Some former employees praised how Shell sent workers to headquarters in the Hague in the Netherlands to gain further education.
While Davis said PBF isn't likely to send anyone to the Netherlands, it would look at Shell's educational program.
PBF has bought refineries from various companies, including Sunoco, Exxon-Mobil and Valero. Good ideas that come from an industrial culture at one refinery is shared with other refineries, he said. "Our goal is to do what works for the site."
For example, one thing that worked better for the Torrance site was how employees got their education, Karlovich said. "They don't like computer-based training." So the company changed the approach to a method that better suited those workers, he said.
The company wants to keep and, if possible, to expand the refinery's commitment to safety, the executives said.
First, the refinery must meet federal and state safety laws, Karlovich said.
But within a single state, two refineries may do things differently to meet those goals, and the general manager of a specific refinery will focus on making that refinery work to the best of its ability based on what is best for that campus. On the other hand, PBF's headquarters serves all its refineries, he said.
Marcelo Ognian, who is shifting from another refinery area to be the production and maintenance manager, said he liked what he heard Tuesday night. He was glad to hear the executives speak of remaining committed to the Martinez community, of wanting rapport with employees, of keeping the values established under Shell ownership and of continuing the legacy that began 104 years ago.
When asked whether PBF wanted employees to stay, Davis said he and other executives have been meeting with Martinez employees both one on one and in small groups.
"I can replace pipes," Davis said, but he can't replace employees with years of experience at the Martinez refinery, those who know the equipment "like the back of their hands. We can't make them stay, but we would like them to give us a chance."