Robert Louis Gotz
Jan. 31, 1949 – Jan. 27, 2018
Resident of Martinez, Calif.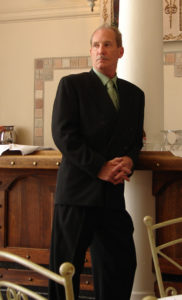 Robert, known to most as Papa, passed away peacefully in the early afternoon on Saturday, January 27.
Robert was born in Doyleston, PA, and resided in Martinez, CA. He graduated from Alhambra High School in 1967 and later served in the US Army from 1968 to 1974, where he received many Medals of Honor.
When he wasn't at home gardening or watching the Warriors or Oakland A's on TV, you could find Robert at the beach, fishing, camping and traveling around to support his loved ones in their hobbies and passions.
Robert was an amazing family man and was loved by many. His loving, funny and carefree character kept many of us eager and positive for life.
Robert is survived by his beloved wife Jewel Martini-Gotz, son Jason Gotz and his wife Dawn, daughters Shelly and Sheila, sisters Carol Whitte and her husband Rick, Maureen Borman and her husband Mike, brother Ray Gotz, stepdaughters Danette DeCarlo and her husband Terry, Kim VanDenBaard and her husband Mike, stepdaughter-in-law Vikki Foreman, 16 grandchildren, one great-grandson, and many nieces and nephews.
He was preceded in death by his loving parents Robert Gotz and Margaret Brennan, brother Joe Gotz and stepson Michael Foreman.
Please join the family on Monday, February 5, from 5 p.m. to 8 p.m., with Rosary at 7 p.m. A Funeral Service will be held on Tuesday, February 6, at 11 a.m. Both events will be held at Connolly & Taylor Funeral Chapel, Martinez.