Joseph Coniglio Jr.
Oct. 20, 1923 – Jan. 1, 2018
Resident of Martinez, Calif.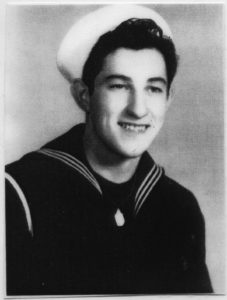 Joseph Coniglio Jr. had a great long life and is going to be missed so much. We can't believe he's not with us anymore.
Joseph was the kind of guy that would take on the biggest bully in the room because that's the kind of person he was.
He loved his boxing, having a cigar with his animals by his side, and telling jokes and making people laugh at Starbucks in Martinez, California.
He was a commando survivor of World War II as a navy combat veteran.
Our father got to see a lot in his 94 years of life, and now it's time for him to rest and look over all of us, so I know there is no doubt he is up there right now as we speak with the lord Jesus Christ.
With love, rest in peace, from his two sons and daughter.