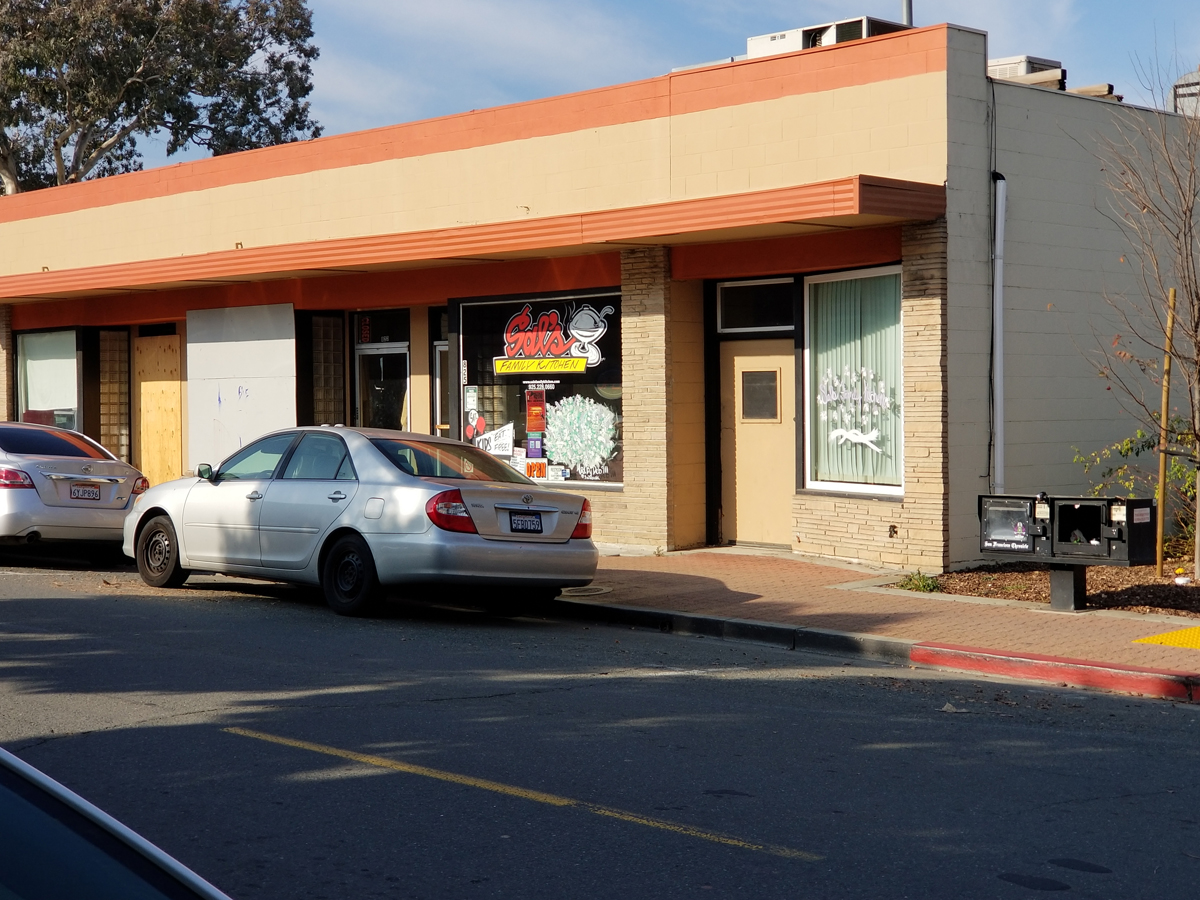 MARTINEZ, Calif. – Sal's Family Kitchen, one of downtown Martinez's landmark breakfast and lunch spots, is moving to Main Street.
The city of Martinez his buying the restaurant's current home, 825 Escobar St., and intends to level the building to add more parking to the downtown area.
To accomplish this, the city had to help tenants if they wanted to move.
Owners of two neighboring companies, a pet grooming business and a resale store, decided to close.
But Sal's is something of an institution for both the breakfast and the lunch crowds who like the family-friendly menus and the colorful collection of mugs used for serving coffee and other hot beverages.
And the Garcia family decided to continue the legacy started by Sal Garcia, a cook who wanted his own restaurant.
Garcia previously worked as a cook at Fresh Start Café, another Martinez breakfast and lunch restaurant, said Sal's daughter, Jenny Garcia.
When her father heard the Escobar Street site was available, he talked it over with his family. They started Sal's Family Kitchen in September 2014.
"We have been there for five years already," Jenny said. "This is where it all started."
But Sal would not get to work in his own restaurant for long. He died in October 2015.
"It was very tough being at the restaurant while not having my father cook, and not having him physically," Jenny said.
The family persevered. "As long as God permits us, we will keep being in business as a tribute to my dad," Jenny said.
Her mother, Margarita Garcia, and a close family friend, Karla Rodriguez, succeeded Sal as cooks.
Jenny and her sister, Gaby, are the waitresses. Patrons don't always know their names, but they quickly get acquainted with the sisters' friendly style of service at the family restaurant. A recent note about an unexpected closure posted on the restaurant door was signed affectionately, "The Girls."
"It was my idea," Jenny added.
Guests also see a blend of old and new on the current restaurant's walls.
Framed, sepia-toned photographs depict long ago scenes of Martinez and various people from Contra Costa County's past.
Toward the front, pinned to another wall in a "gallery section" of its own, are pictures hand-colored by children. Those pictures are always in production – blank pages and crayons are available at the counter for young artists to use.
The original Sal's site is expected to close Feb. 28. The Garcias are hoping their new site will be open in 30 to 60 days, depending on construction schedules.
"We are moving to 823 Main St.," Jenny said. It's the former site of Barrel Aged, another familiar name to those who frequent downtown Martinez.
Sal's Family Restaurant will have more room, including the site's patio, and "amazing neighbors," including Rose's Barber Shop, Jenny said.
The entire staff is making the move. All the familiar faces will be there opening day.
While patrons will see many familiar menu items, Jenny said there will be new selections. The family also is looking into serving alcohol as well.
While some of the old pictures are making the trip, diners will see some changes once Sal's Family Restaurant reopens. "Everything has to be brand new – everything will be fresh," Jenny said.
But the Garcias are keeping several traditions going, including that traditional welcoming feeling. "It's going to be a family, warm vibe," Jenny assured.
Another familiar thing will remind patrons of the old restaurant – the eclectic collection of coffee mugs, Jenny promised. "Yes – variety cups is what people recognize us for!"