Stephen H. Edwards, Jr.
Jan. 12, 1925 – Nov. 4, 2018
Resident of Tulare, Calif.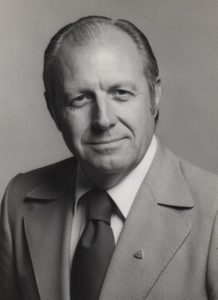 Stephen passed away on November 4, 2018. He was born in Post, Texas, on January 12, 1925. His family moved to Central California in 1929.
He graduated in 1942 from Tulare Union High School and was educated at Visalia Junior College, Fresno State University, graduate work at San Francisco State University and U.C. Berkeley. He held degrees in Education, Business Administration, Speech Communication and Psychology.
Stephen taught mathematics for 31 years, 27 of those years in the Martinez Unified School District. He was elected California Teachers Association President and to the National Education Association Board of Directors.
He is survived by his wife of 68 years, daughter, son-in-law and five grandchildren.
A memorial service will be held at the Tulare Historical Museum, 444 W. Tulare Ave., Tulare California on November 17, 2018, at 1 p.m. In lieu of flowers, remembrances may be made to the Tulare Historical Museum, P.O. Box 248, Tulare, California, 93275.