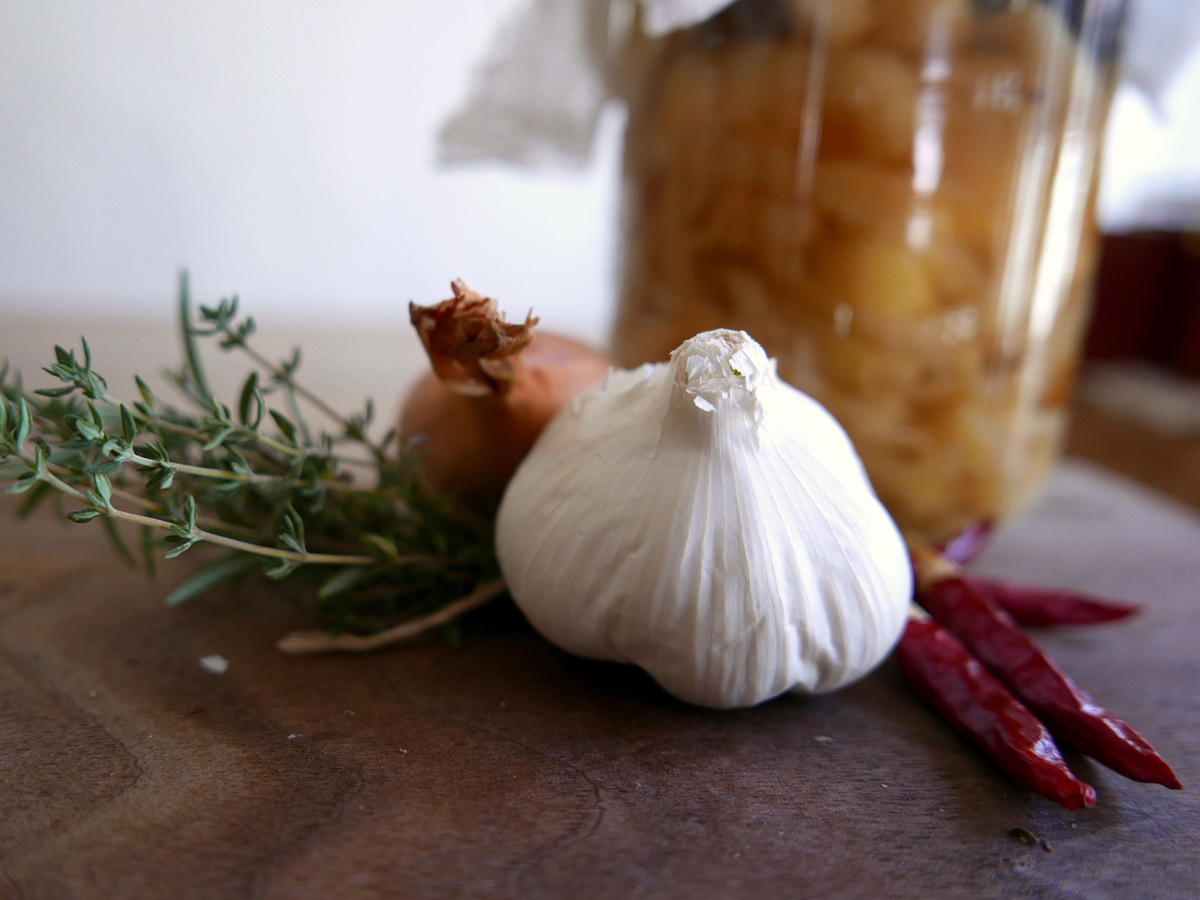 By ANNA MARIE BEAUCHEMIN
Martinez Gazette Columnist
With the seasonal shift upon us, it's that time of year to start thinking about preparing our bodies for the colder and slower months ahead. As an herbalist, I take this time to fill my cupboards with immune-boosting herbs, to can and freeze medicinal foods, and to allow my body to slow down and get the rest it needs. Inspired by a recent wellness workshop at Lucid Vitality in downtown Martinez, I've decided to put together my 'Top 3 Essentials For a Smooth Seasonal Transition List' for this month's Hometown Herbalist column.
My Top 3 Essentials For a Smooth Seasonal Transition
Get More Rest
Autumn is the time of year when the natural world begins to slow down, and as it is in nature, it is also in us. During the seasonal shift, I often notice myself becoming tired more easily and having less energy during the day. Instead of fighting the urge to get more rest, I listen to my body and slow down. I aim to get to bed earlier, pack less into my schedule, take naps when I feel tired, and give myself plenty of time to accomplish the day's tasks. I try to add at least one self-care item to my list each week (taking an herbal soak, going for a hike, reading a chapter before bed, getting a massage) and prioritize getting it done.
Eat Grounding Foods
Once autumn hits you can find me in my kitchen brewing up big batches of medicinal bone broths and soups, roasting sweet potatoes and carrots, and adding mushrooms (my favorites are shitake, maitake, reishi, and lion's mane) to my meals whenever I get the chance. These seasonal foods are not only nourishing to the body but are also what we consider "grounding" foods in the field of herbalism. Grounding foods are an excellent way to drop into the energy of the season and help give our bodies the nourishment, stability, and support they need for a smoother seasonal transition.
Autumn Herbal Remedies
Fall is the time of year when I start to think about boosting and strengthening my immune system to combat the cold and flu season ahead. I do this by adding lots of thyme and garlic to my diet, and by preparing one of my favorite seasonal herbal remedies – fire cider. This spicy tonic was first invented by Rosemary Gladstar in the 1980s and has been a staple in herbalist's medicine chests ever since. If you're interested in making your own batch check out my article from last year's Edible East Bay (https://edibleeastbay.com/2018/11/12/diy-herbal-gifts/), or join me at the Pittsburg Library on October 29th from 6:30-8:00 for a free workshop on making herbal fire cider!
Ever wondered what it's like to work with an herbalist? I am happy to announce that I am now accepting new clients in the East Bay for herbal wellness consultations. For more info or to see if an herbal consultation may be a good fit for you, see my website at eastbayherbals.com. Interested in learning more? Check back on the first Sunday of every month for the Hometown Herbalist column featuring local, seasonal, and regional botanical information.
Note: The information in this article has not been evaluated by the Food and Drug Administration, and is for educational, historical, and research purposes, and is not intended to diagnose, treat, cure, or prevent any disease. The information on this site should not be used as medical advice. If you have a medical concern please seek out a qualified health care professional, and always consult your physician before adding herbal supplements into your diet, especially if you are pregnant, nursing, or on medication.
Anna Marie Beauchemin is a trained clinical herbalist, biologist, educator, and writer. Born and raised in Martinez, California she is passionate about sharing her craft with her community and helping people find balance and increased wellness in their lives. She offers private herbal consultations and herb-based workshops, locally. For more information visit her website at eastbayherbals.com or follow her on Facebook and Instagram @eastbayherbals