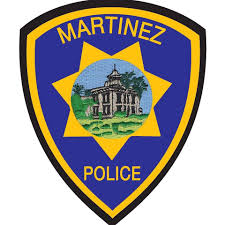 August 25, 2023 – from David White, Martinez Chief of Police
The officers involved in this shooting have been identified as:
Officer Cole Bennett
Officer Marc Kahue
Officer Raul Ceja-Mendez
Officer Alexander Tirona
All officers were assigned to patrol at the time of the incident.
The Department of Justice, pursuant to Assembly Bill 1506, is conducting an independent investigation into the use of force by each officer in this incident. I unequivocally support their investigation and the police department is fully cooperating. I am confident they will find the answers to many of the questions that have been raised and provide us all with an understanding as to what happened.
At the conclusion of their investigation, DOJ will provide a public report containing their determinations regarding the lawfulness of the use of force as well as their findings and recommendations regarding the policies and practices of the Martinez Police Department.
The Martinez Police Department initiated a separate administrative investigation into this incident. The purpose of this investigation is to determine whether the use of force by each officer complied with department policies and procedures. An outside firm is conducting this investigation.
These investigations will both take time, but it is critical they are able to accomplish their respective tasks carefully, comprehensively and independently, based on facts and the evidence.
The officers involved were wearing body-worn cameras. Generally, the body-worn video is subject to release within 45 days following the incident, with certain exceptions. The department intends to release the videos within the 45 days.