The public is invited to a Pleasant Hill / Martinez AAUW (American Association of University Women) program featuring Carlyn Obringer, Mayor of Concord. The meeting will be held on Wednesday, November 20th at 7 PM at St. Andrew's Presbyterian Church, 1601 Mary Drive in Pleasant Hill.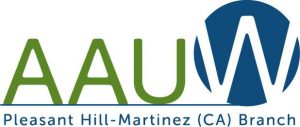 Carlyn is the youngest female Mayor in Concord history. She was elected to the City Council in November 2016 and served as Vice Mayor in 2018. She previously served on the city's Design Review Board and the Planning Commission, which she chaired. A community leader, she has chaired the city's July 4th parade since 2016, and founded Concord's annual Art and Wine (and Beer) Walk. She has also been involved in other efforts involving Monument Impact, the Contra Costa Commission on the Status of Women, and Soroptimist International.
Many local organizations are a part of her monthly itinerary including AAUW, Chamber of Commerce, Concord Ambassadors, and the Concord Historical Society. Carlyn is also employed professionally and manages to fit this into her busy daily schedule. 
As well as mentioning her educational credentials and professional life at our November program, Carlyn will tell us how she became involved in local politics and her experiences as a woman entering into this area of society. She will tell us of the many programs and projects taking place in the City of Concord and how they are of regional significance and will impact the bordering communities of Martinez, Pleasant Hill, and Walnut Creek. Among these are transportation issues and traffic movement solutions.
For more information about Pleasant Hill-Martinez AAUW, please visit their website at http://www.aauw-pleasanthill-martinez.org.