These pets are available from Contra Costa County Animal Services and can be found on Petharbor.com.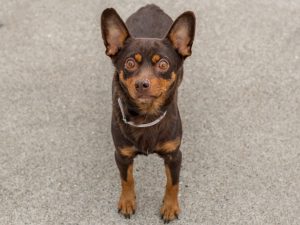 Miata (Perharbor ID No. A0928403) is an affectionate and gentle girl about 3 years old. She does well around other dogs and loves to be around people. She's described as a female brown and tan smooth-coated Chihuahua.
She's housed in the Pinole shelter in Kennel No. PINE06, and has been there since Nov. 6.
Her pet profile is available here.
Clyde (Petharbor No. A0928531) is a total sweetheart, and loves to cuddle. He would love to help someone stay warm now that nights are getting colder. His soft fur is perfect for snuggling.
He is about a year old and is described as a male gray and white domestic medium-hair cat. He's been at the shelter since Nov. 8.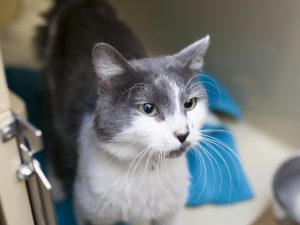 He also is available at the Pinole shelter today! More information and pictures of Clyde are available on his pet profile here.
Those interested in seeing all available animals and learning about the two county shelters and what Contra Costa County Animal Services offer may visit the site www.ccasd.org.
Contra Costa County Animal Services has two locations. The Martinez Shelter is at 4800 Imhoff Place, and the Pinole Shelter is at 910 San Pablo Ave. Hours are 10 a.m. to 5 p.m. Tuesdays through Saturdays and 10 a.m. to 7 p.m. Wednesdays. The Martinez location has Sunday adoptions from noon to 3 p.m.