Alan L. Lekse
May 11, 1948 – March 15, 2018
Resident of Martinez, Calif.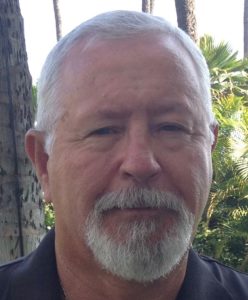 Alan Lekse passed away unexpectedly on March 15, 2018. Alan was a standout athlete while attending Alhambra High School. He went on to proudly serve in the Army and was a decorated Veteran. Alan was awarded a Bronze Star (V for Valor) and two purple hearts after serving and being wounded in the Vietnam War. He retired as a supervisor from Contra Costa County. Alan enjoyed coaching sports, and loved outdoor adventures like camping, fishing and long road trips on his motorcycle with his buddies "The Hogs."
Alan is survived by the love of his life and wife of 48 years, Shoni. He leaves behind his loving family, his daughter Monique (Mark), son Zach (Michelle), and grandchildren Rylan, Skyler and Dane. Alan also leaves behind his brothers, Robert and Stephen, and his sister Jeannie.
A memorial service will be held on Saturday, April 7, 2018, at 2 p.m. at Creekside Church, located at 444 Fig Tree Lane, Martinez. Celebration of Life to follow at the Pacheco Community Center, located at 5800 Pacheco Blvd, Pacheco.