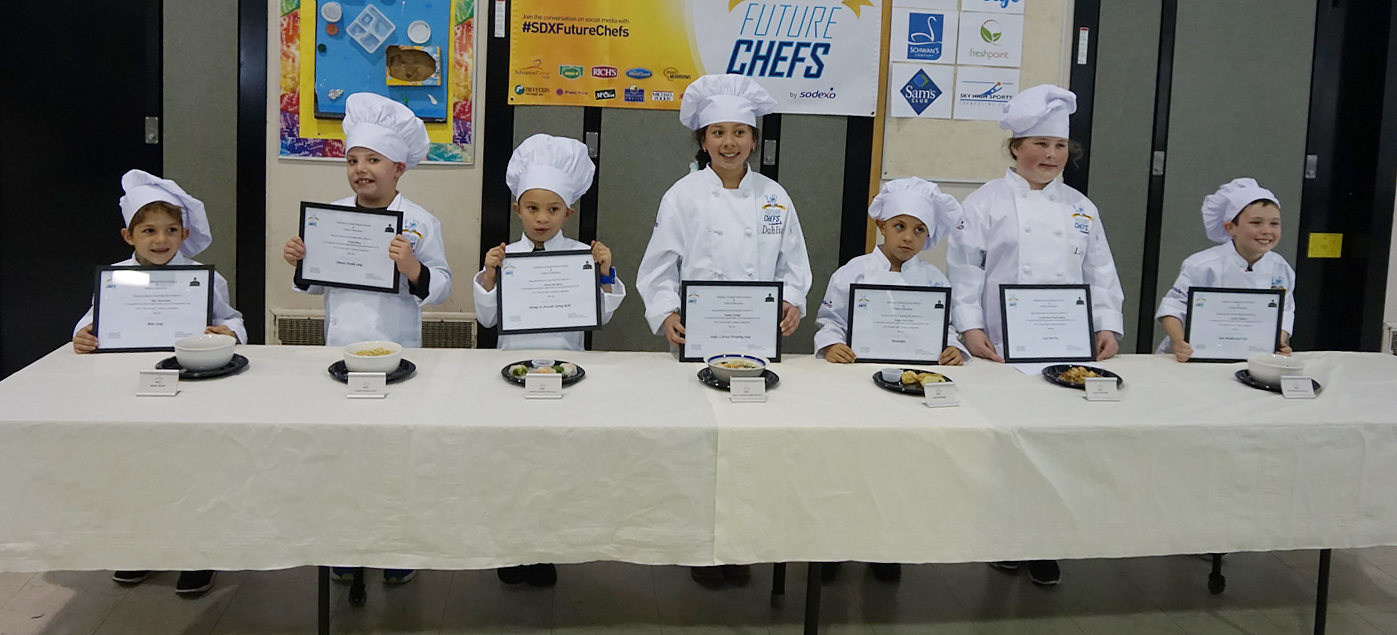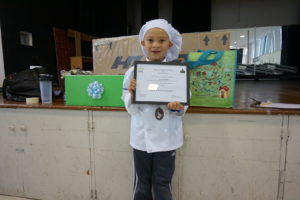 Owen Davidson, a John Muir Elementary School first grader, has won the Martinez "Future Chefs" competition.
His Asian fusion recipe for shrimp and avocado spring rolls will go on to a national level of the contest, said Muriel Campbell, Sodexo Food Service consultant for the Martinez Unified School District.
District elementary pupils were challenged to create their favorite "healthy Asian fusion" recipe for the competition this year.
The children began turning in their submissions late in 2017, and a total of 15 entered recipes.
A selection committee narrowed the field to eight from Martinez Unified School District's elementary schools. "Unfortunately, one of our finalists had to drop out last minute, so only seven ended up competing the day of the event," Campbell said.
Volunteer judges evaluated the seven dishes based on their healthy attributes and how nutrition integrate ingredients and preparation; whether children would consider the dish appealing, whether the recipe was easy for children to prepare, how original was the recipe, plate presentation and ultimately on taste of the dish, said Jamie Campbell, of the school district's Nutrition Services Management Team.
Last year's winner was Livinia DeShasier, who was in second grade at Las Juntas Elementary School at the time. The 2017 contest sought out healthy comfort foods, and Livinia made turkey meatloaf muffins topped with swirls.
Other participants this year were Max Macrusky, a Morello Park Elementary first grader; Colton Nakano, a John Muir Elementary second grader; Jasper Macrusky, a Morello Park Elementary third grader; Gavin Ross, a Las Juntas Elementary third grader, Lucille Ross Fassi-Lemons, a John Muir Elementary fifth grader; and Dahlia Guidos, a Las Juntas Elementary fifth grader.
Owen's recipe was declared the winner during the finals March 21 at John Muir Elementary School, and it will be entered into a national level of the competition, Campbell said.