Although Martinez will be mentioned in Season Three of "Small Business Revolution" and will receive a Deluxe marketing seminar, Alton, Ill, will be the featured city in the next edition of the series that also provides $500,000 in services to a small town's businesses.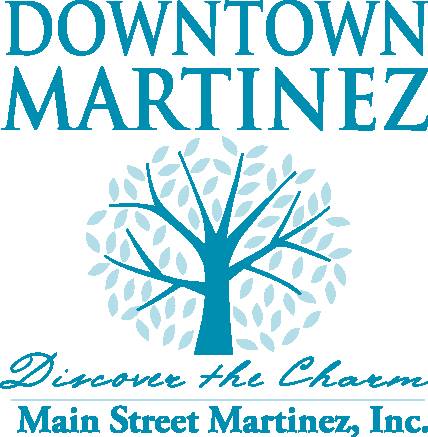 Out of thousands of small towns that were nominated, Martinez made it through to the finals, competing with Bastrop, Texas; Amesbury, Mass.; and Siloam Springs, Ark., in addition to the eventual winner.
Public voting initially narrowed the field to a final 20, and to trim the field further, DeLuxe and show employees made personal visits to the cities.
That included Small Business Revolution's host, Amanda K. Brinkman, who met with business owners and residents Jan. 5 and heard their stories about the city's downtown and its boutique businesses and restaurants.
Once the field was down to the final five, the winner was chosen through a week of public voting that ended Feb. 20. Deluxe announced Alton's victory Feb. 27.
Leanne Peterson, executive director of Main Street Martinez, who was instrumental in getting Martinez entered into the contest, said she watched the announcement "with all of you guys," and had no advance knowledge whether Martinez had won.
She knew the city had been behind in the final public votes. "I was hoping we'd jump ahead," she said.
Regardless, a lot of good has come from being part of the national competition.
A lot of Martinez's success in clearing each of the stages to get to the next level and ultimately the finals "has more to do with community engagement," she said.
Martinez residents and business owners who posted videos, wrote anecdotes and other comments showed the area has enthusiasm, Peterson said.
"I would say in every step of the competition, this is what it is all about," she said, explaining that people were engaged and supportive, and they remembered to vote.
She noted that the other competing cities had support from their state governors and other public officials and celebrities. Peterson said she reached out to state level officials as well as noted sports figures and other celebrities in hopes they'd give Martinez the same push.
Regardless of the outcome, she said, "There's a lot to be proud of." And the competition has given added impetus to promoting the city's downtown area.
Main Street Martinez and its board and committees plan to continue the "My Martinez" theme and promote the city's sense of pride and increase its social media presence and other marketing.
In addition to getting some coverage in the show's third season, Martinez also gets a one-day small business seminar presented by the show's organizer and sponsor, DeLuxe. Local businesses will be able to learn how to get found online, how to enhance sales and marketing, how to identify and manage customers' experiences, how to build a budget and manage finances.
Participants will be eligible for a chance to win $1,000 in marketing services. Speakers are Linzi Breckenridge, director of content experience; Noah Turner, manager; Brant Schmitz, director of email and marketing automation; and Elizabeth Anderson, director of social media and content, all from DeLuxe.
Those interested may register at https://www.deluxe.com/sbrc/marketing/deluxe-small-business-seminar-martinez-california and on Facebook at https://www.facebook.com/events/495223817539322/.
Seating is limited to two per business. The event takes place with check-in at 8:30 a.m. March 12 at the Martinez Event Center, 524 Main St.