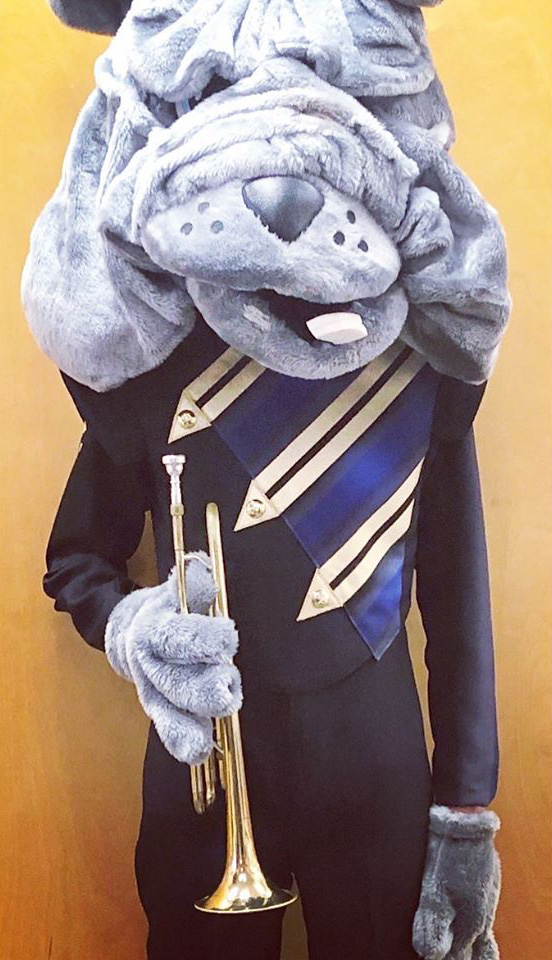 Sarah Stafford, Director of Music at Alhambra High School, knew she had a challenge. Raising over $30,000 is not easy goal. Her marching band's uniforms, meant to last ten years were over 12 years old, bought when most of her students were in kindergarten, needed to be replaced.
"When I began the fundraising a friend contacted me and saw what we were doing," Stafford said. "She wanted to help out in some way, wanted to help the kids. She's been following me and the program on social media. And she asked me how much we still needed to raise and at that time we had $6,000 in donations."
At that point the fundraising was in its early stages. "We hadn't really ramped up and made a push with businesses yet." Stafford said. "She (my friend) said 'let me get back to you, I am going to talk to some folks'.
"Later that afternoon she called and asked to come see me at the school. When she came by, she gave me a letter and two checks totaling $24,000."
Stafford's jaw hit the ground and she was overcome with emotions.
"She told me 'this is not about me, we just want to take this off your plate off, so you don't have to worry about it,'" Stafford said. "She told me 'I want you to be able to dream big and think about some other things you need to work on for the department'.
Stafford is a resident of Martinez and says this is what makes her hometown special.
"It's the kind of thing that makes Martinez great. (The gift) was so humbling and overwhelming, completely amazing. I was just crying and felt so much gratitude."
Stafford said the old uniforms now being worn are classic and traditional.
"I love the old ones but are new ones very updated and new," Stafford said. "Very forward thinking. We are switching to two pieces instead of three and the new uniforms are machine washable instead of dry cleaning.
"The new uniforms are moisture wicking and light-weight. Much lighter than the old ones. We march during a hot time of the year, so these will be better physically. No buttons at all, don't have to sew those on any longer. And the new pants won't even need to be hemmed, there are snaps at the bottom."
The group is hoping to get fitted and send the order to the manufacturer next week. Alhambra could have the shiny new outfits by early March.
Stafford has been working in the Alhambra music department for the last 15 years, but this is her first year as full-time instrumental and vocal teacher.
Stafford said checking off this big purchase will allow the department to look at other needs.
"We can now dream bigger, we can get color guard uniforms," Stafford said. "They've had to purchase their own uniforms in the past. I can see what my choir needs, we can tune our pianos, what does our jazz band need. It really frees us up.
"They (anonymous donor) are just a great family, they love this town, too. And they love what these kids are doing."