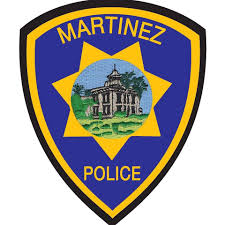 Martinez police have made an arrest of Martinez man after receiving calls Friday morning about a man who was trying to hit vehicles with rocks from Muir Station Road.
According to information released by Captain Aaron Roth, the department received a report of a man jumping in and out of traffic while he was holding a boulder and taking aim on vehicles on Muir Station Road.
Officers found the person pacing back and forth on the train trestle about 75 to 100 feet above Alhambra Way near Muir Station, the statement said.
When officers tried to coax the man down, he began throwing railroad spikes and large rocks at both police and passing vehicles.
Before the railroad could be closed to train traffic and roadways were closed to vehicles, at least one vehicle was severely damaged, but no people were hurt, the statement said.
Then the man started walking west on the railroad tracks and aiming large rocks at houses.
Officers continued trying to get the man off the tracks, but he kept throwing rocks as he balanced along the outer top edge of the trestle's guard rail, the statement said. At that point, the Central County Special Tactics and Weapons (SWAT) team and crisis negotiators were called to take over the scene, the statement said.
Negotiators talked with the man for about two and a half hours, after which he agreed to leave the trestle and was taken into custody. During the talks, officers learned the man had been involved in a hit and run accident in Martinez.
The statement identifies the man as Christopher Busby, 30, of Martinez.
The man has been booked into the Martinez Detention Facility on multiple accounts of assault with a deadly weapon, felony vandalism and obstruction of an officer. Bail has been set at $225,000 at the time of booking, the statement said.
Those with information about the incident may call Martinez Police Dispatch at 925-372-3440.