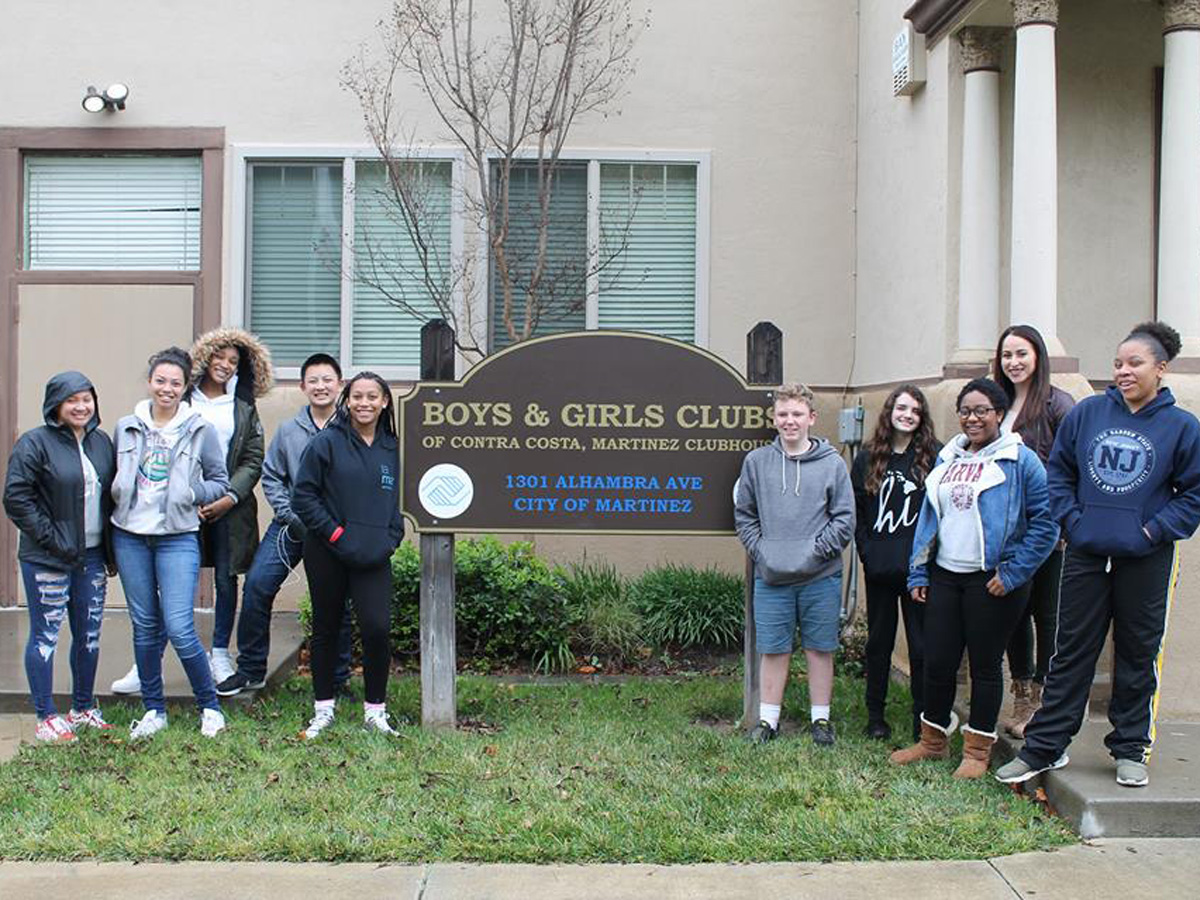 MARTINEZ, Calif. – The Boys and Girls Clubs of Contra Costa is evolving, changing and progressing, said Michael Dunn, its chief executive officer.
There's a new style of leadership, he said. "I get to mentor a young staff," many of whom are right out of high school themselves. Those staff members deal directly with youth, some of whom come from low income families or other disadvantaged situations, as well as others who need a welcoming, after-school experience.
And the Boys and Girls clubhouses are to be "safe, inclusive and comfortable," Dunn said, speaking at Creekside Church during the Martinez Chamber of Commerce's Mayor's Breakfast.
Dunn, who has a background in business development and financial management, also has been a coach of youth football as well as being a longtime Boys and Girls Club volunteer before taking on the leadership position of Boys and Girls Clubs of Contra Costa.
He said the Boys and Girls Club need to be places where children can relax and "youth can be youth," while being supervised by those who care.
Although various sites now are united under the umbrella name of Contra Costa County, he said Martinez, 1301 Alhambra Ave., remains the flagship clubhouse, where James Boyce is site director. Other sites are in San Pablo, Pinole and El Sobrante.
They are more than club houses with foosball and ping-pong tables, he said. There's a stronger vision for those who gather at the clubhouses.
There's Triple Play, a character-building program that strengthens mind, body and soul, he said. Science, mathematics, engineering and mathematics in a program called DYI-STEM. SMART Moves addresses how to develop resilience to substance abuse, CyberSafety helps youth avert bullying. challenges youth face.
They get practical training, too – career preparation, prevention of the "summer learning loss" so many students experience, the collaborative Project Learn and Money Matters that encourages practical financial education, among various options.
Dunn said the Boys and Girls Club teen center is a place for reinvigoration as well as reassurance, he said.
The current staff is striving to make Boys and Girls Clubs places that teenagers and youth say, "I can't wait to get there."
But improvements are needed, Dunn said. For instance, the Boys and Girls Clubs have computer labs so patrons can improve their education. But those computers are 10 years old and need to be upgraded, he said. "They can do more on their cell phones."
Another educational approach he wants the youthful attendees to have is virtual reality, he said.
Dunn recognized that some youth need to be coaxed into educational programs, but have a love for sports. That's how he answers those who question gymnasiums at such youth centers, calling the solution "Books and Ball."
Youth may come for dodgeball and volleyball, and that's a popular approach that gets teens off the streets, Dunn said. But getting those youth to into the Boys and Girls Clubs gives staff the chance to introduce them to books.
The clubs also give students a chance to see life outside their home cities through educational field trips, he said.
Visiting San Francisco exposes them to examples of architecture they may find inspiring. Taking them to the headquarters of Twitter, Facebook and Google lets them see there's more to those names than an app on an electronic device – they are businesses, with career pathways.
The Boys and Girls Club always is looking for corporate sponsors and partners who will help the nonprofit organization continue to offer opportunities to local youth. Opportunities for contributions are listed on the organization's website, https://bgccontracosta.org/, where direct donations may be made.
Fundraisers include the 15th annual Peter and Gaile Ginoccio Memorial "Fore Kids Sake" Golf Tournament, at 10:30 a.m. April 26 at Diablo Creek Golf Course, 4050 Port Chicago Highway, Concord.
A June fundraiser is being organized, too, which Dunn promised will be like the golf tournament, a way to give and have fun doing it.
He urged his audience to become volunteers and speakers for the organization, "so youth can stay on positive paths."