Bruce Alan Hutteball
July 19, 1951 – Feb. 14, 2018
Resident of Martinez, Calif.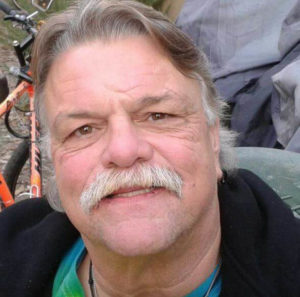 Bruce Alan Hutteball passed away peacefully in his sleep.
Bruce loved nature, camping, animals, the Raiders, and his family. He played guitar and ukulele. Later in life, he attended Butte College and enjoyed working with pottery.
He is survived by his children Nicole (Titus) Hutteball, Robin (Sullivan) Hutteball, Charlie Hutteball, his sister Linda (Morris) Hutteball, Darren and Megan Morris. He is also survived by his five grandchildren, Morgan, Aaron and Keira Sullivan, and Lauren and Alex Titus.
There will be a private scattering of ashes by the family.