Bruce Harold Commiskey
Oct. 17, 1939 – Sept. 1, 2019
Resident of Martinez, Calif.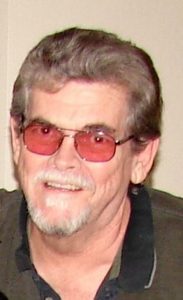 Bruce Harold Commiskey passed away at age 79 on Sept. 1, 2019. Bruce was born in Troy, NY, but lived in Contra Costa County for most of his life.
He served in the U.S. Army from Oct. 1957 to Oct. 1960 and was in Airborne Battle Group 101st infantry. Bruce worked for Teamsters as a truck driver for many years and worked for County Connection as a bus driver until retirement in 2001.
He moved to Magalia where he volunteered for the "Stars", the sheriff's team of retired seniors. He moved to Sun City Roseville, where he played bocce, then moved back to Martinez in 2008. He volunteered at the Martinez Senior Center until Dec. 2018.
Bruce is survived by his spouse, Darlene Commiskey, his daughters Carol Dodd and Tina Conner, son Keith Commiskey, grandchildren, Brandon and Troy Commiskey, Briannah Watson and Jasmyne Commiskey, son-in-law Gavin Dodd, and daughter-in-law Heilig "Angel" Commiskey. He was preceded in death by son Michael Commiskey.
In lieu of flowers, please send donations to Meals on Wheels or Grace Episcopal Church in Martinez.
Friends an family are invited to a visitation from 1:30 p.m. to 2:30 p.m. on Sunday, Sept. 15, with a funeral service to follow at 2:30 p.m., both at Connolly & Taylor Funeral Chapel in Martinez.