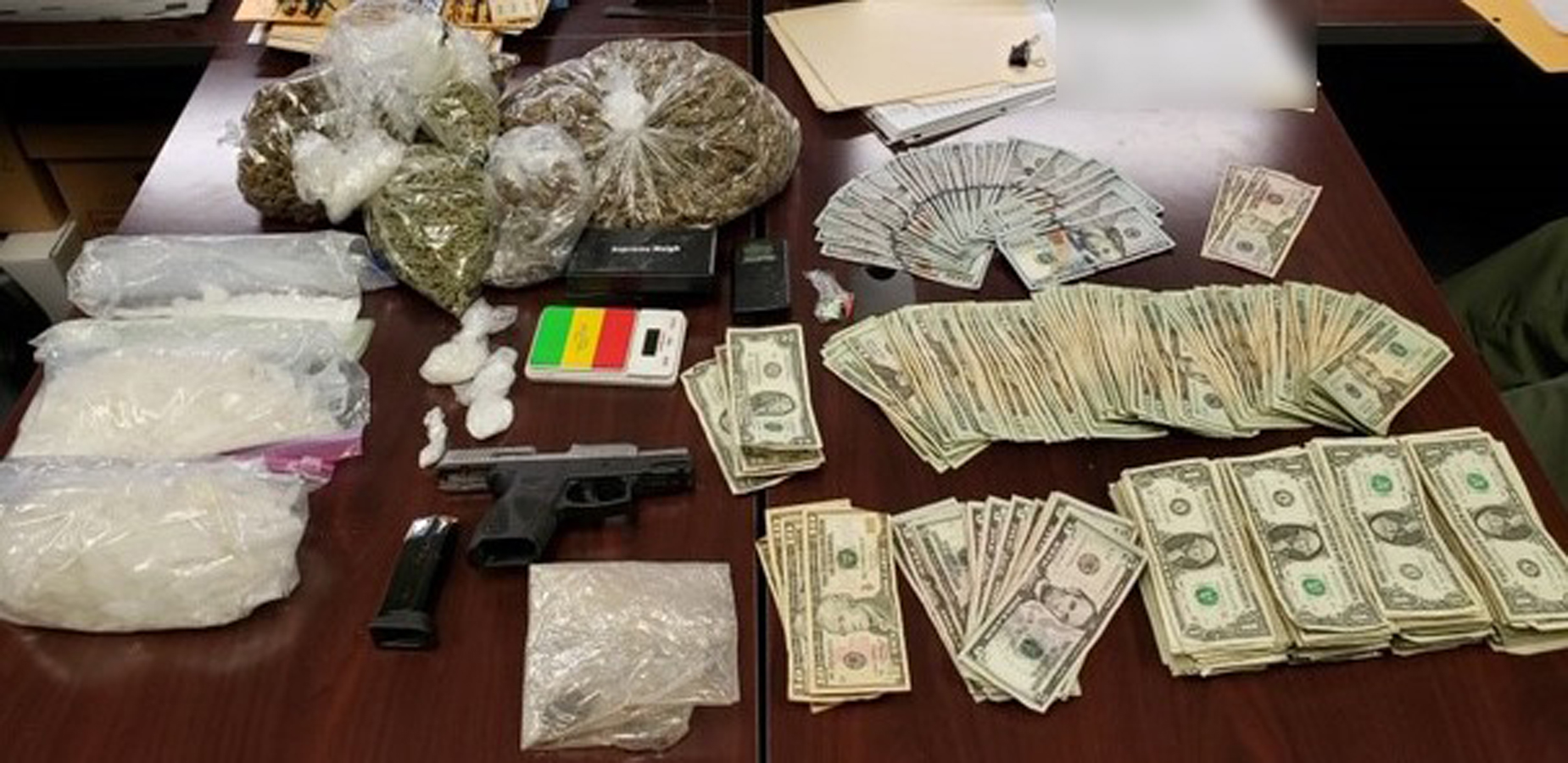 Earlier this month, the Contra Costa County Anti-Violence Support Effort (CASE) Team started an investigation into a person who allegedly possessed a handgun through an illegal transfer. The CASE Team later obtained a search warrant for the suspect and his home.
On August 16, 2019, the CASE Team executed the search warrant at a residence on the 300 block of California Street in Rodeo. The suspect was detained and later arrested without incident at this home. He is identified as 32-year-old James Runkle of Rodeo. The following were recovered at his residence: 9mm semi-automatic pistol, approximately two pounds of methamphetamine, approximately three pounds of marijuana, heroin and U.S. currency.
Runkle was later booked at the Martinez Detention Facility on the following charges: illegal transfer of a firearm, possession of a controlled substance while armed, possession of methamphetamine for sales, possession of heroin for sales, possession of marijuana for sales, and child endangerment. Runkle remains in custody in lieu of $385,000 bail. The investigation will be forwarded to the Contra Costa District Attorney's Office for prosecution.
CASE is a joint effort by the Office of the Sheriff, California Department of Justice, California Highway Patrol, Bureau of Alcohol, Tobacco, Firearms and Explosives, Pittsburg Police Department, and Probation Officers from the Contra Costa County Probation Department. CASE was created in November 2011 as a collaborative effort to reduce violent crimes in Contra Costa, especially those related to illegal firearms.