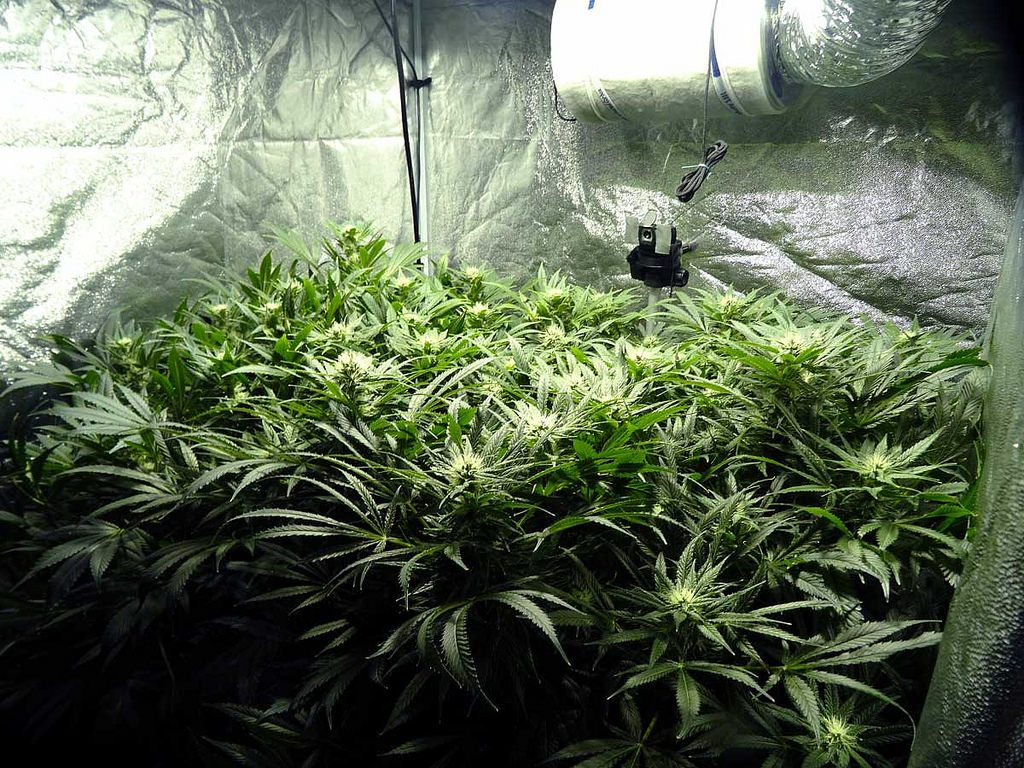 MARTINEZ, Calif. – Martinez Planning Commission has endorsed a proposed ordinance that regulates personal cultivation of cannabis, and has recommended it for City Council approval.
The decision came swiftly Tuesday after a staff presentation. Although no one spoke on the matter that night, Commissioners asked the Council to assure that some citizens' concerns aired last year are addressed.
The proposed ordinance would allow persona-use cannabis cultivation within all private residential dwellings and accessory structures to private residences within all of the city's zoning districts.
However, the plants must be grown in a "fully enclosed and secure structure" that meets zoning, building, electrical and fire codes.
The cultivation can't interfere with the primary occupancy of the home, and any fully-enclosed and secure structure or residence used for cannabis cultivation must have a ventilation and filtration system installed to prevent cannabis plant odors from leaving the structure.
In addition, the ordinance would prevent any exterior evidence of cannabis cultivation that would be discernable from the public right of way.
Commissioner Sean Trambley wanted assurances that if marijuana is being grown inside a home, the primary intended use of the home isn't changed and that any children living there wouldn't have to be in the same room as the plants.
Community and Economic Development Director Christina Ratcliffe said that if children are present in the household, marijuana must be kept away from them.
The city's new planner, Margaret Kavanaugh-Lynch, said the house where the plants are grown still must retain its primary use as a home – occupants can't move out and convert the house into a grow.
Trambley also wanted assurances that auxiliary buildings to be built similar to the site's homes, rather than be a frame covered with tarps.
Attorney John Abaci said those auxiliary buildings must comply with building codes.
Chairperson Sigrid Fallentine also wanted Council assurances about the use of auxiliary buildings for plant growing.
Martinez homesites often have larger lots that can accommodate those buildings, and she wanted assurances those situations aren't exploited.
Some setups could become nuisances or attractive to thieves, she said. She also wanted the Council to assure that odors from personal cannabis cultivation wouldn't be an annoyance to neighbors. Those concerns were raised in 2017 and need to be addressed, she said.
On the other hand, she said, the ordinance is appropriate for adoption.
The rest of the panel agreed, unanimously sending it to the Council with a recommendation for approval.
Trips to established area cannabis dispensaries may be in some of the Commissioners' futures, Ratcliffe said, although a schedule for those trips hasn't been set. The panel soon will look at a proposed ordinance that would regulate commercial marijuana operations.
The panel will have a busy rest of the year, Ratcliffe said. Besides looking at the commercial cannabis regulatory ordinance, it will review the proposed Vine Hill development on the former Pine Meadow Golf Course property, she said.