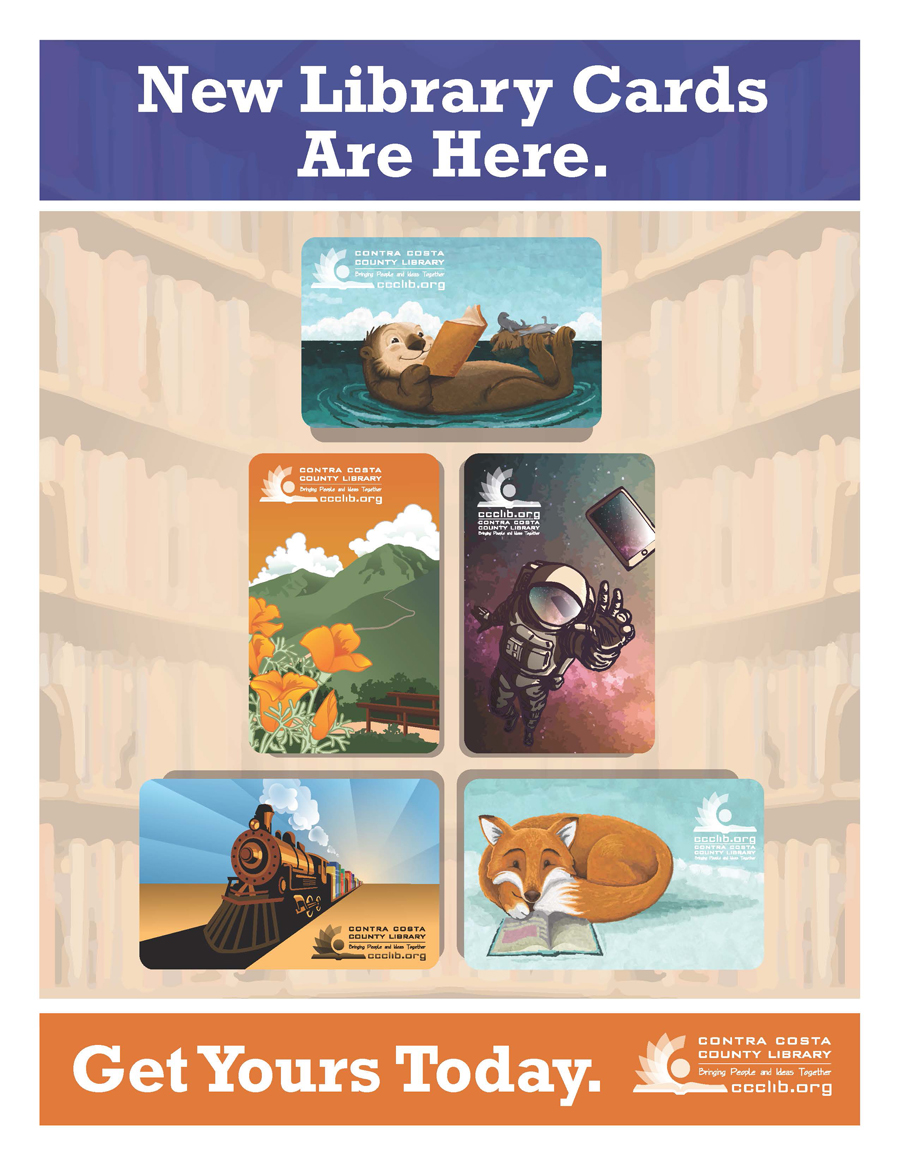 The Contra Costa County Library is excited to offer five new library card designs to the public beginning Tuesday, September 10. First time cardholders may choose one of the new designs when signing up. Those who already have cards may replace their current card at no charge. The new card designs include Mount Diablo, an astronaut, a train, an otter and a fox.
"The new cards will allow us to reach potential new library users as well as reengage with those who have not used their card in a while," said County Librarian Melinda Cervantes. "The new designs are also beautiful and fun."
The five new cards were chosen as part of a voting process, earlier this year, when members of the public were asked to choose their five favorites out of nine designs.
The introduction of new cards and the elimination of overdue fines are just two of the changes the Library made this year aimed at attracting new cardholders, re-engaging with patrons who have dormant cards and encouraging more checkouts.
For media inquiries, please contact Public Information Officer Brooke Converse at bconvers@ccclib.org or (925) 608-7713.
For general questions, please contact Library Administration at libadmin@ccclib.org or (925) 608-7700.