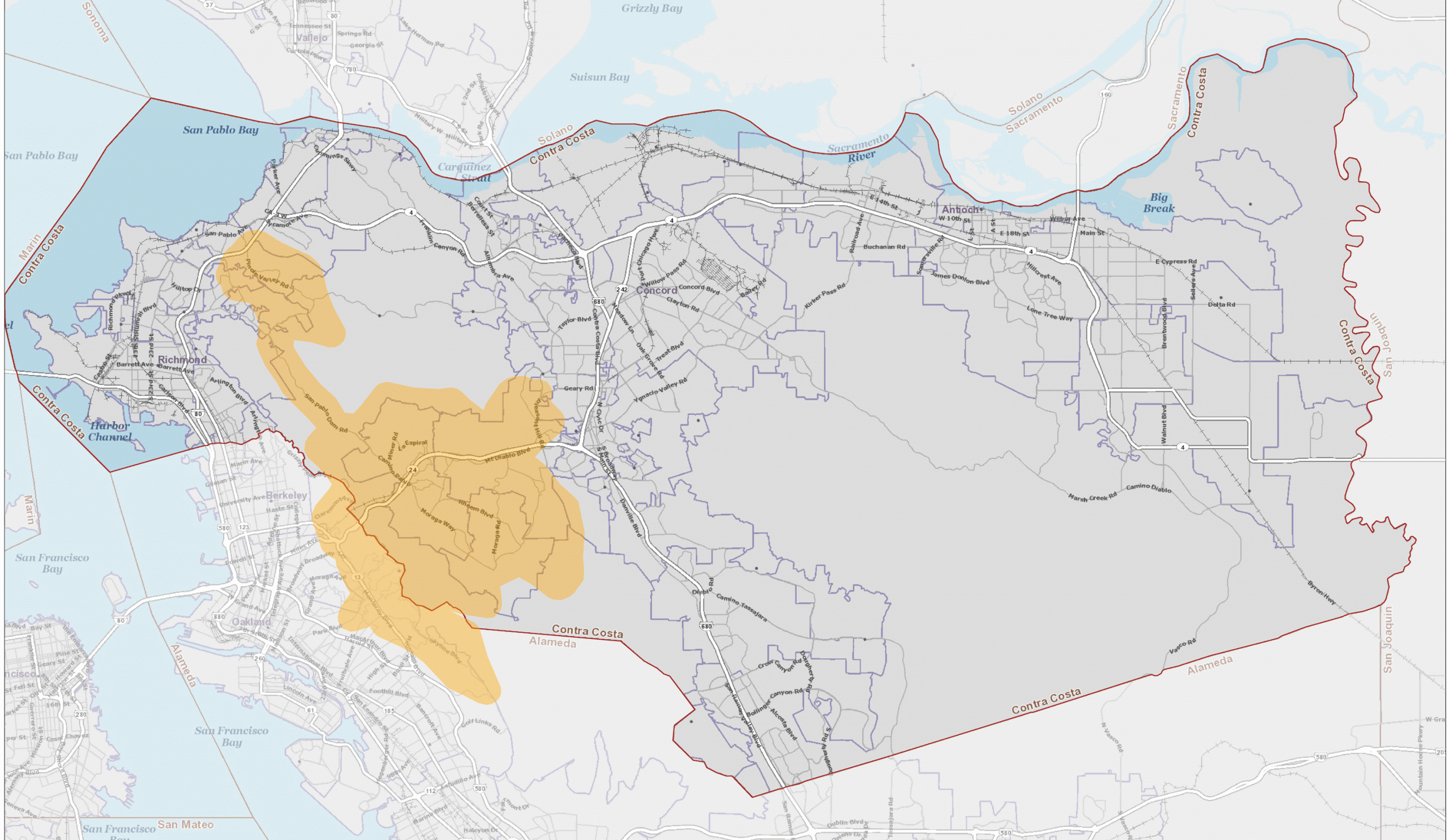 (Contra Costa County, CA) – Contra Costa County is preparing to respond to the impacts of a confirmed PG&E power shutoff event affecting parts of the County. PG&E's Public Safety Power Shutoff (PSPS) is expected to start 9:00 am on Wednesday, November 20th, through Thursday, November 21st at 8:00 am. According to PG&E, complete power restoration may take several days. The County's Emergency Operations Center plans a Level 2 Partial Activation during the outage.
PG&E estimates more than 23,000 customers in Contra Costa County could lose power. We expect the shutoff to impact approximately 70,000 residents in the County. According to PG&E, its power shutoff event will affect parts of Contra Costa, including some locations in Canyon, Concord, El Sobrante, Lafayette, Martinez, Moraga, Orinda, Pinole, Pleasant Hill, Richmond, Rodeo, and Walnut Creek. PG&E expects to start restoring power on Thursday, November 21st, in the morning and after inspections with complete restoration to follow.
Contra Costa County encourages those in impacted areas of the County to prepare for a power outage. The County has also been working to ensure that we are ready with our operations and response to this PG&E power shutoff event as part of wildfire prevention.
Go to Contra Costa County's website at www.contracosta.ca.gov for updates, a PG&E map of impacted areas, and ways to prepare before, during and after a power outage. Enter your address on PG&E's look up tool to find your home or business at https://psps.ss.pge.com/. Check www.pge.com to register for wildfire alerts and for customer updates.