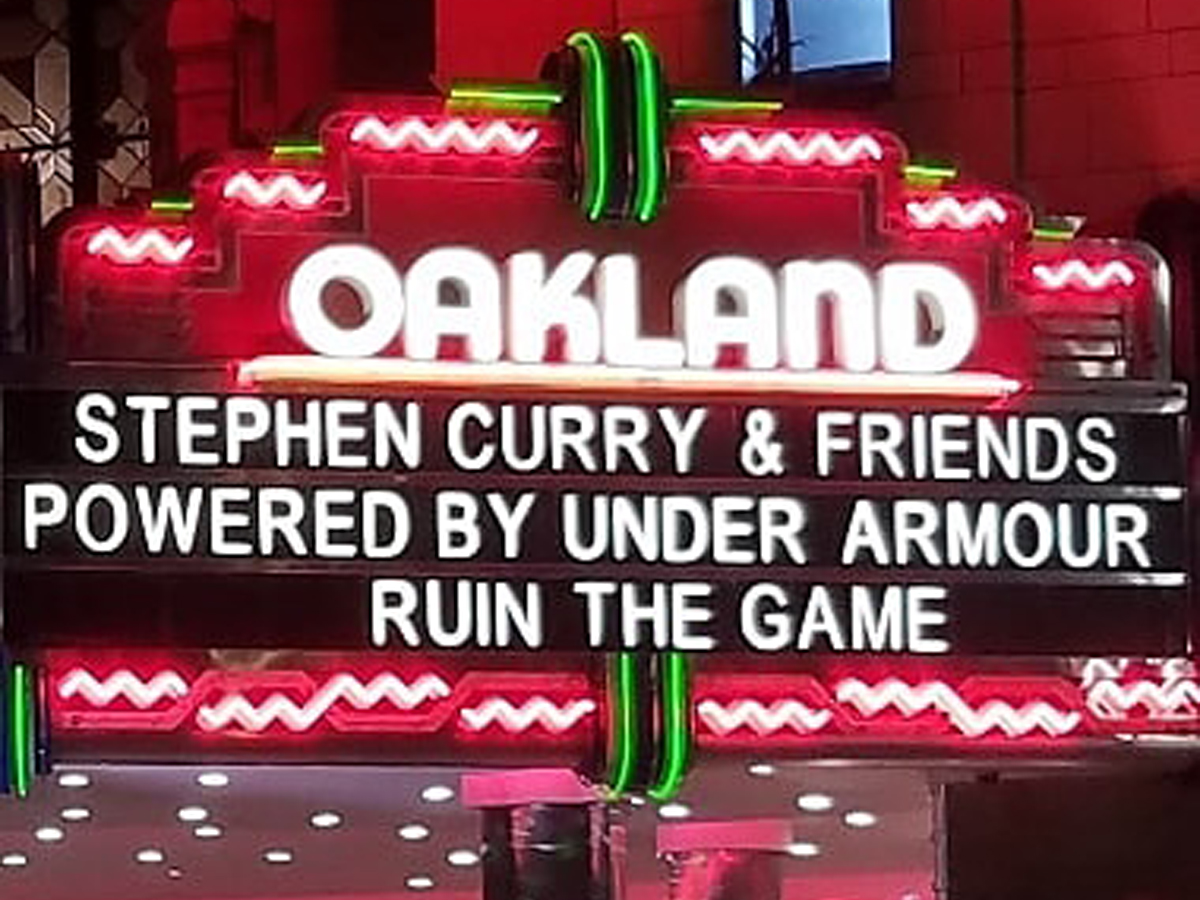 Stephen Curry hosts event in Oakland
By FELICIA D. PURCELL
Martinez News-Gazette Reporter
The Warriors have officially begun their final countdown at Oracle Area before moving into the new Chase Center in San Francisco next fall.
To show his appreciation for the town he's played for all 10 years of his NBA career, Stephen Curry teamed up with his shoe sponsor Under Armour to host SC & Friends at the Fox Theater in downtown Oakland.
Bay Area rap legends Too Short and MC Hammer made brief appearances. Former MTV VJ and current Sirius Radio host Sway Calloway, of Sway in the Morning, an Oakland native did the MC duties along with Warriors hype-girl Ruby Lopez.
Students from all over the Bay Area were represented and were treated to a concert featuring local artists Saweetie, P-Lo, Mistah Fab and E-40 along with several high school spoken word artists.
The Curry 6 shoe was also unveiled and each color of the shoe pays homage to the very town that Curry has planted his roots.
"This is unbelievable," Curry said when he walked out as the crowd chanted "MVP" in the standing room only. "In 2009 I was drafted and the same type of energy I feel in this building is the same type of energy I felt when I got off the plane for the very first time. That love has continued to grow over the last 10 years. The way you have embraced myself, the team, my family; this is home for us, we don't even go back to North Carolina, this is home."
Taken 7th overall in the 2009 NBA draft out of Davidson, Curry has done countless charity work in and around the Bay Area but especially in Oakland. Hosting holiday food drives for families in need and making donations to numerous causes and families such as Nia Wilson who was attacked and killed at a BART Station last summer.
However, this is not goodbye to Oakland, Curry will continue to support the town that has become his second family.
"I think he really cares about us because he decided to do something very important for Oakland. He wants to be here for us and he basically cares for us," said 12-year old Emiaya of Oakland.
No doubt Stephen Curry has become a rich part of the fabric of the beautiful city rooted in history, the other city by the Bay – Oakland