Dorothy 'Dodie' Virginia Sivley (Tover)
June 6, 1949 – Jan. 13, 2018
Resident of Martinez, Calif.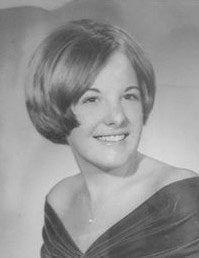 Dorothy 'Dodie' Virginia Sivley (Tover), 68, a native of Martinez, Calif., passed away on Saturday, January 13, 2018, in the comfort of her daughter's home in Ione, Calif., after battling cancer. She was surrounded by family as she entered into eternal peace.
Dorothy was born to John E. Sivley and the late Imogene S. Ivner on June 6, 1949, at a home located in Martinez, Calif., that her grandfather built. She was a 1967 graduate of Alhambra High School in Martinez.
She worked in the jewelry industry until 2002, when she then moved to Lovelock, Nevada, to retire and continue her passion of lapidary work and custom making her own creations.
She was an avid member of the Antioch Lapidary Club where she spent most of her time before moving to Nevada. She loved to hike, travel and camp throughout California to go rock, gem and antique hunting. She would always find treasure in the littlest things. Dorothy also enjoyed cooking, baking, photography, painting and gardening.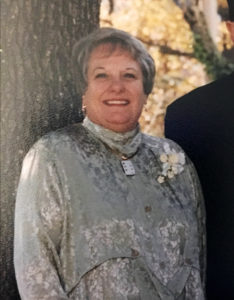 She had a very loving, generous heart and would always give back to others. She was the bravest, most selfless person even throughout her entire illness. Dorothy always made the best of everything and had a very creative perspective on life and loved to celebrate all milestones.
Dorothy was predeceased by her beloved fiancé Michael (Mikey) Ray Lambert (2001); her Mother Imogene S. Ivner (1991) and Step Father, Irving Ivner (2000).
She leaves her memories to be cherished by her three loving children, Jennifer (Doug) Waters of Concord, Calif., Lara Jones of Ione, Calif., and Preston Jones of Eureka, Calif.; her adorning grandchildren, Emily Waters and Kenneth Blick; her father John (Joyce) Sivley of Palm Desert, Calif.; her brothers, John E. (Karen) Sivley of Castro Valley and David Ivner or Concord, Calif.; her niece, Lauren Sivley; her cousins, May (Vince) Russo and Rita Sodaro.
The family wishes to extend their gratitude to Hospice of Amador and Calaveras for their support in her final days and Science Center Inc. for leaving a lasting legacy
A Celebration of Life will be held on Saturday, May 5, 2018, from 12 p.m. to 5 p.m. at the Gold Country Campground Resort in Pine Grove, 13026 Tabeaud Road, Pine Grove, CA 95665.
In lieu of flowers, memorial donations may be made to the Antioch Lapidary Club, 425 Fulton Shipyard Rd., Antioch, CA 94509-0009.