Edwin Rose
June 17, 1924 – Feb. 8, 2018
Resident of Martinez, Calif.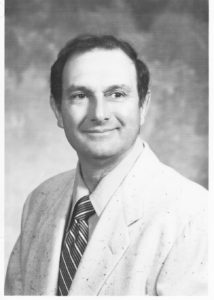 Edwin passed away Thursday afternoon of complications from congestive heart failure. His easy going and generous nature, along with his love and guidance, touched those who knew him.
Ed was a graduate of Alhambra High School, class of 1943. He served in the U.S. Army during World War II as an M.P. in the European Theater with the 505th Military Police Battalion. He was involved in the liberation of the Buchenwald Death Camp and witnessed its atrocities. He was honorably discharged in 1946.
After returning home to Martinez, he attended Diablo Valley College and studied drafting and architecture. Ed work for the Shell Oil Company in Martinez for 38 years. In 1956 Edwin married Dorothy and they remained the happy couple until her death in 1996. In his retirement years he enjoyed grand-parenting, square dancing and travel.
Edwin is survived by his son Edwin A., his wife Diane, and his grandchildren Nicole and Trevor Rose. Edwin will be greatly missed by those who knew and loved him.
Family and friends are invited to a visitation on Thursday, Feb.15, from 4 p.m. to 8 p.m., with a vigil at 7 p.m. at Connolly & Taylor funeral chapel. Funeral services will be held on Friday, Feb.16, at 10:30 a.m. at St. Catherine's Catholic Church in Martinez, with interment at Queen of Heaven Cemetery.