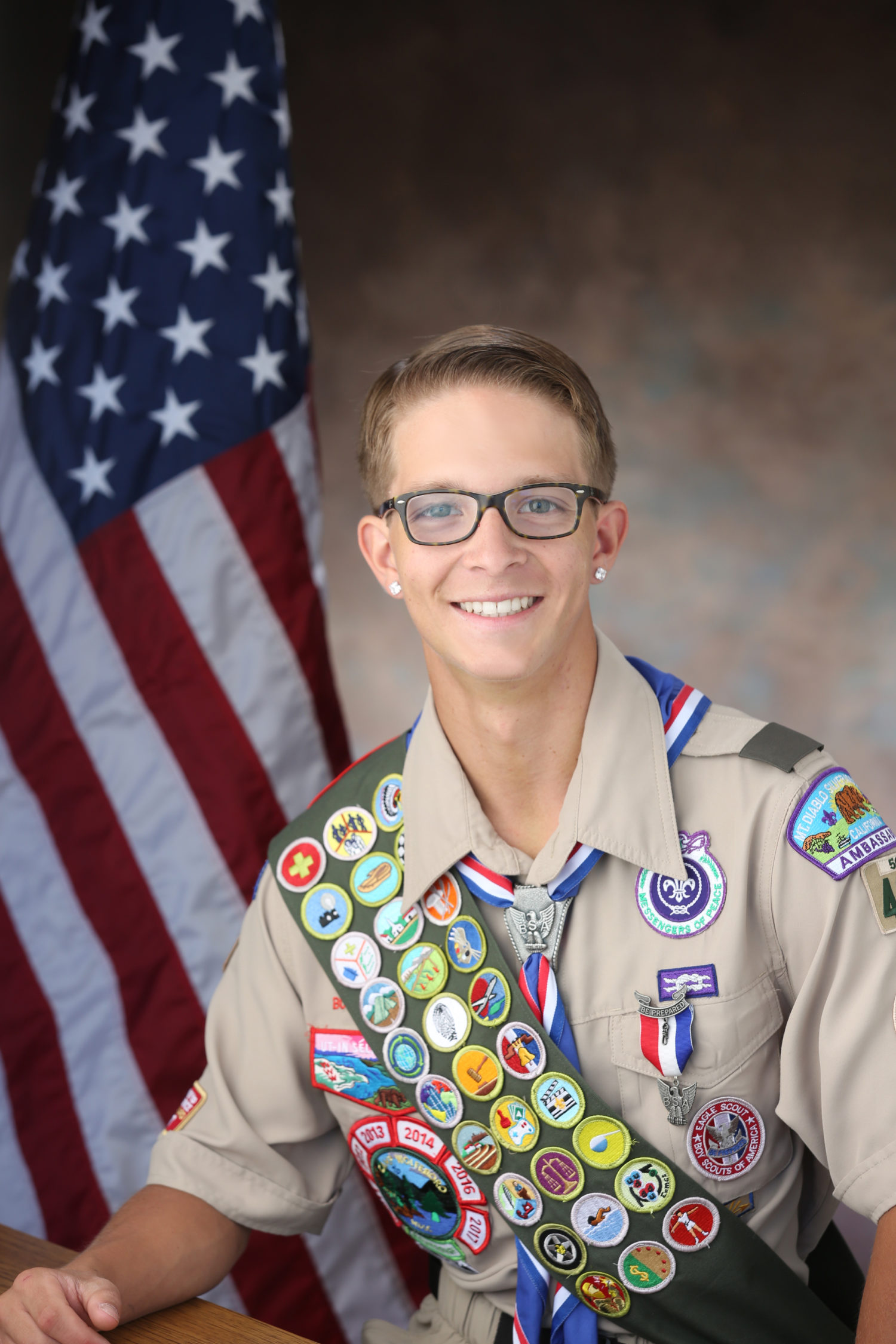 José Alexander Dyer, 17, of Martinez has earned his Eagle Scout award.
Dyer, a senior at Alhambra High School, planned and supervised the construction of a series of benches in the shape of a bulldog paw representing his school's mascot. The benches were dedicated to Martinez Junior High and Alhambra high students who have passed away over the years. He did his work under Scoutmaster Michael McDowell of Troop 405.
Dyer also received the following awards: Arrow of Light, God and Country Religious Award, Chaplain's Aide 23rd World Scout Jamboree participant (Japan), Messenger of Peace, National Youth Leadership Training, Order of the Arrow, National Outdoor Award (camping). Dyer has earned 30 merit badges and the Eagle Palm badge. He was also on the Extreme Sports staff at the 2017 National Boy Scout Jamboree.
Dyer is the son of Donald and Lynda-Lee Dyer of Martinez. His court of honor is set for Sept. 8 at Grace Episcopal Church in Martinez.